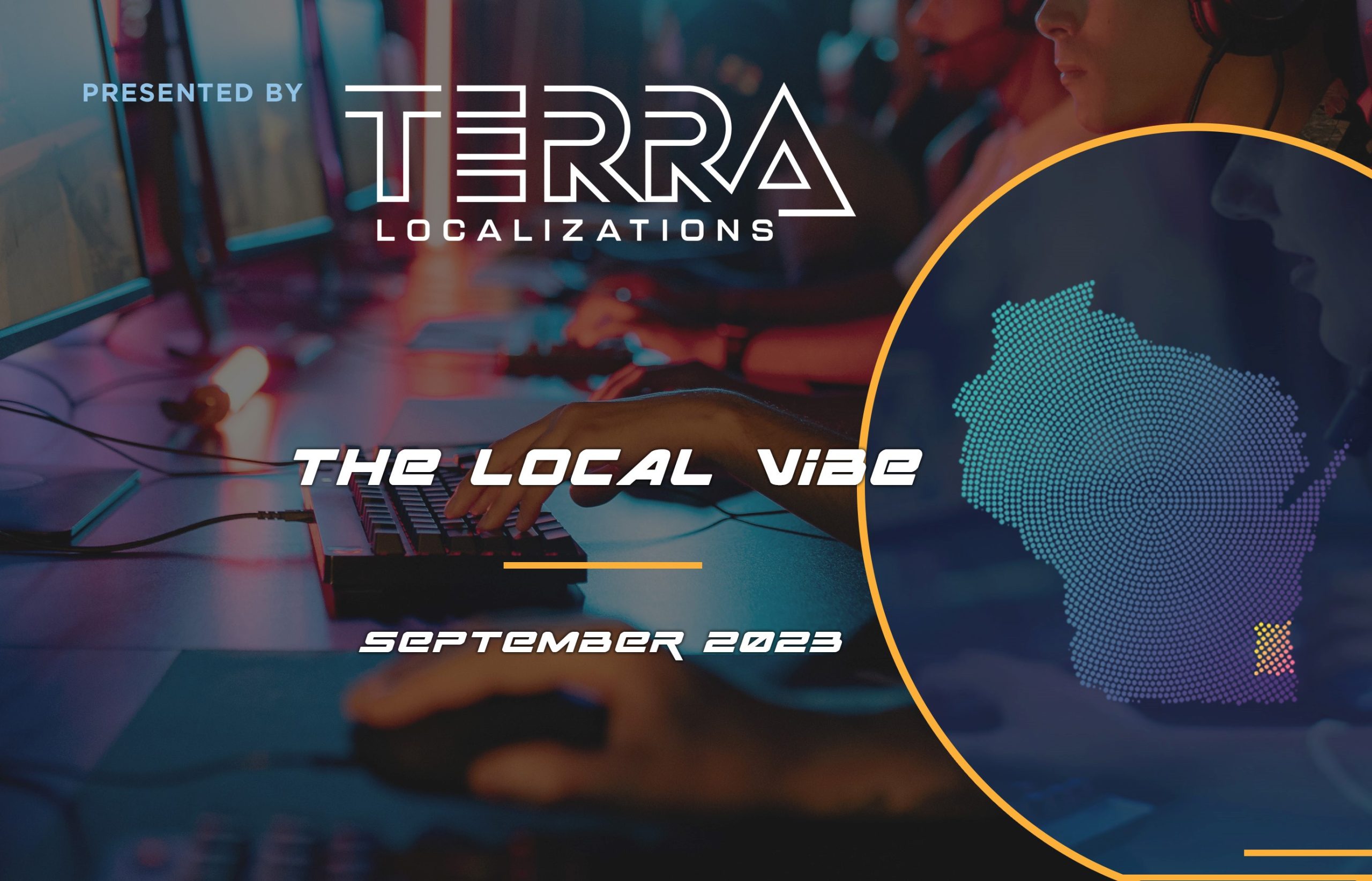 29 Aug

The Local Vibe – September 2023

A terrific panel of local game development and esports leaders came together at the Power Up WI Gaming event in Madison, to talk about a number of topics related to those industries. The Capital Times did a great recap article on the conversation and the event in general. Take a look!

Recently, Madison College announced the hiring of a new esports coach, Paisley Bennett. Read about the hire and Paisley's background in this informative article.

IGN recently highlighted the launch of Midwest Games, which will be headquartered in Green Bay Wisconsin. This is an exciting new development for the state as efforts continue to establish Wisconsin as a gaming centric-friendly destination. Read about Midwest Games, their game RA RA Boom and founder, Green Bay native Ben Kvalo, below.
Check out the IGN article, here.
Manpower Group (parent company of Experis Gaming, located in Milwaukee) recently launched a Gaming Skills Translator tool, intended to help tap into gaming communities in order to identify the vast talent pool within, identifying the unique combination of digital capabilities and soft skills that organizations are in need of most today. It's an excellent tool for universities to use to advocate for gaming programs/curriculum, as well as non-endemic companies looking for information on where to hire great talent for. Give it a look!
TMJ4 News Station recently highlighted the Twilight Centers, ran by Milwaukee Recreation which offer esports, open gyms, field trips and college/career conversations. Take a minute to learn about these awesome centers serving the community.
Watch the News Video, here.
Congratulations to our monthly winners of the Screamin' Sicilian Pizza Party Sweepstakes! As a reminder, a local team will be chosen each month to receive up to $150 in pizza and merchandise, courtesy of our partners at Palermo's/Screamin' Sicilian. For more details or to enter to win, click here! 
January Winner: Carthage College Esports
February Winner: Concordia University Esports
March Winner: Merzano Esports Team
April Winner:  Northeast Wisconsin Technical College
May Winner: Port Washington Highschool Esports
June Winner: UW-River Falls
July: Madison Edgewood Highschool Esports
August: Magik4FGC
If you would like to learn more on how to get involved, please email brandon@mkeesports.com.