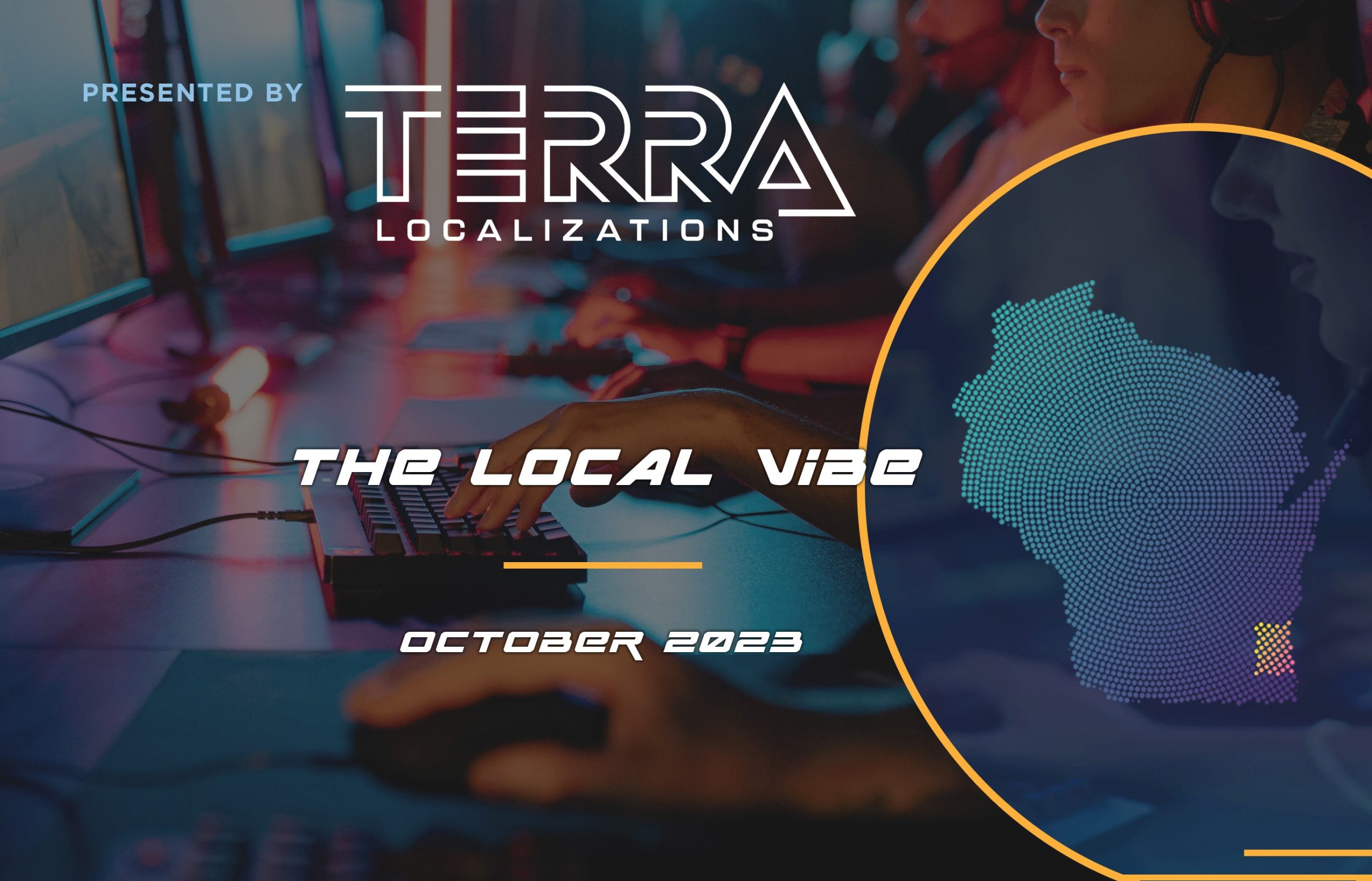 28 Sep

The Local Vibe – October 2023

On Saturday, 9/30 – Wisconsin's largest Fighting Game Community (FGC) and Smash tournament took place at the Baird center, downtown Milwaukee. Over 500 attendees from 11 states "Converged" at Cream City Convergence – a joint partnership event between Bucks Gaming, Wisconsin Smash, Magik4FGC and the Milwaukee Esports Alliance. The event included over 20 vendors and support from in-state groups like Gaming Generations in LaCrosse. This was a first year event, setting up for the continued growth of the FGC/Smash community in Wisconsin.

Check out highlights from the event below:
Click Here to see posts and preliminary pictures from the event.
Search #C3MKE on X (Formerly Twitter) to see the incredible community feedback
The fall seasons for two of Wisconsin's most prominent locally run leagues kicked off recently, with incredible increases in participation! The Wisconsin HighSchool Esports Association (WIHSEA) and Wisconsin Collegiate Rocket League (WCRL) are key contributors to the states esports ecosystem and recently reported their participation data, below. If you haven't checked out their organizations, make sure to take a moment to look as they help foster experience and participation across our Scholastic and Collegiate esports ecosystems.
WCRL Fall Registration: 15 Universities, 44 Teams, 132 Student-Athlete Competitors
WIHSEA Fall Registration: 94 High Schools, 13 Middle Schools, 800 Student-Athlete Competitors
Recently, Waukesha County Technical College opened the doors on a brand new esports facility! This was a project 18 months in the making and the results show the hard work and dedication the staff and team worked through. A short clip of the facility opening below.
Check out the facility, here.
HitMarker, a national job placement site for gaming/esports, recently identified Wisconsin as being the #7 state in the country for hiring in gaming in 2023. There are still many opportunities to grow, but it's a great start to be recognized and projects well for the future!
RSVR, a virtual reality arcade in Milwaukee's Bay View neighborhood, is beginning to host an augmented reality Mario Kart league.  Check out the local news coverage and story, below.
Congratulations to our monthly winners of the Screamin' Sicilian Pizza Party Sweepstakes! As a reminder, a local team will be chosen each month to receive up to $150 in pizza and merchandise, courtesy of our partners at Palermo's/Screamin' Sicilian. For more details or to enter to win, click here! 
January Winner: Carthage College Esports
February Winner: Concordia University Esports
March Winner: Merzano Esports Team
April Winner:  Northeast Wisconsin Technical College
May Winner: Port Washington Highschool Esports
June Winner: UW-River Falls
July: Madison Edgewood Highschool Esports
August: Magik4FGC
September: Marian University
If you would like to learn more on how to get involved, please email brandon@mkeesports.com.