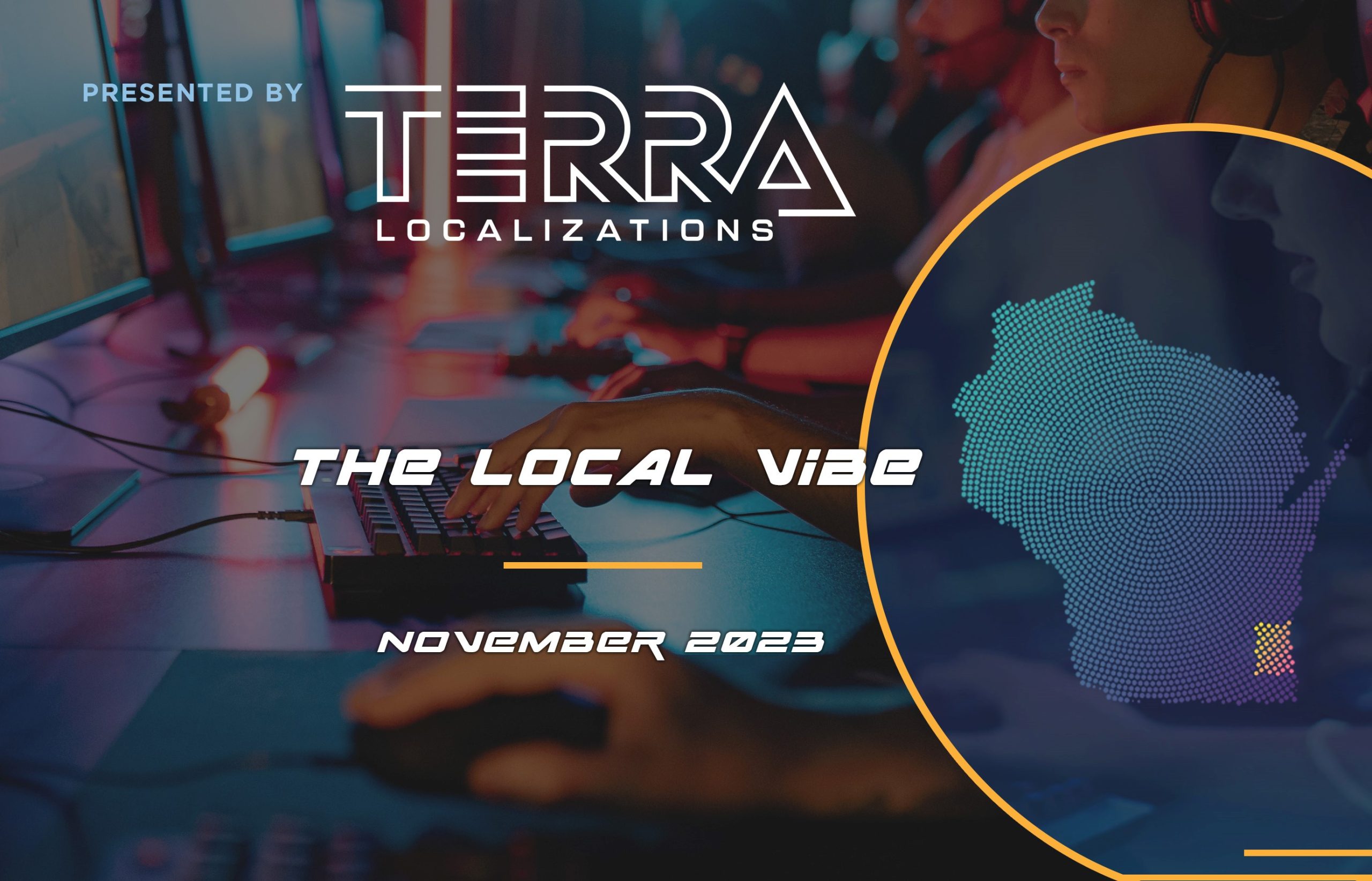 30 Oct

The Local Vibe – November 2023

A local tournament organizer out of the Madison area, Jake Johnson, is one of the co-founders of a recently launched competition grade, all-button gaming controller – Glyph. Glyph recently participated in a crowd funding campaign through Kick-Starter, to help launch production of their new product. As of this posting, they had successfully raised over $100,000 (over their goal of $75,000) and are looking forward to launching their product into full effect soon.

Read more about the product and the campaign, below:
Read about the Kick-Starter, here.
Echelon Racing League (Based out of Waukesha) was recently in the news, through an announced partnership with USA Cycling and Zwift, to create a six-race series and the 2024 Esports National Championships. Through this collaboration, USA Cycling and Project Echelon (Owner group of the Echelon Racing League) will hold races in December 2023 and January 2024. Learn more about the partnership and the other cool efforts this local org are up to, below:
Bucks Gaming (the Milwaukee Bucks' esports affiliate team) is providing a unique gaming experience to Wisconsin youth to learn more about competitive gaming and what it takes to play at an elite level. This first of its kind youth gaming camp includes time in a professional gaming facility, an interpersonal learning experience, a visit to Fiserv Forum and more. Click below to learn more about this first of it's kind camp.
Congratulations to our monthly winners of the Screamin' Sicilian Pizza Party Sweepstakes! As a reminder, a local team will be chosen each month to receive up to $150 in pizza and merchandise, courtesy of our partners at Palermo's/Screamin' Sicilian. For more details or to enter to win, click here! 
January Winner: Carthage College Esports
February Winner: Concordia University Esports
March Winner: Merzano Esports Team
April Winner:  Northeast Wisconsin Technical College
May Winner: Port Washington Highschool Esports
June Winner: UW-River Falls
July: Madison Edgewood Highschool Esports
August: Magik4FGC
September: Marian University
October: Random Like HS Esports
Madison based educational game developer Filament Games, announced recently the launch of their newest title, RoboCo Sports League, a sandbox robotics experience on Roblox, a global platform for communication and connection. The exciting new digital robotics experience offers an open-ended immersive space that user can easily access for free from anywhere in the world to construct and control their robots.
Read more about the launch, here.
If you would like to learn more on how to get involved, please email brandon@mkeesports.com.