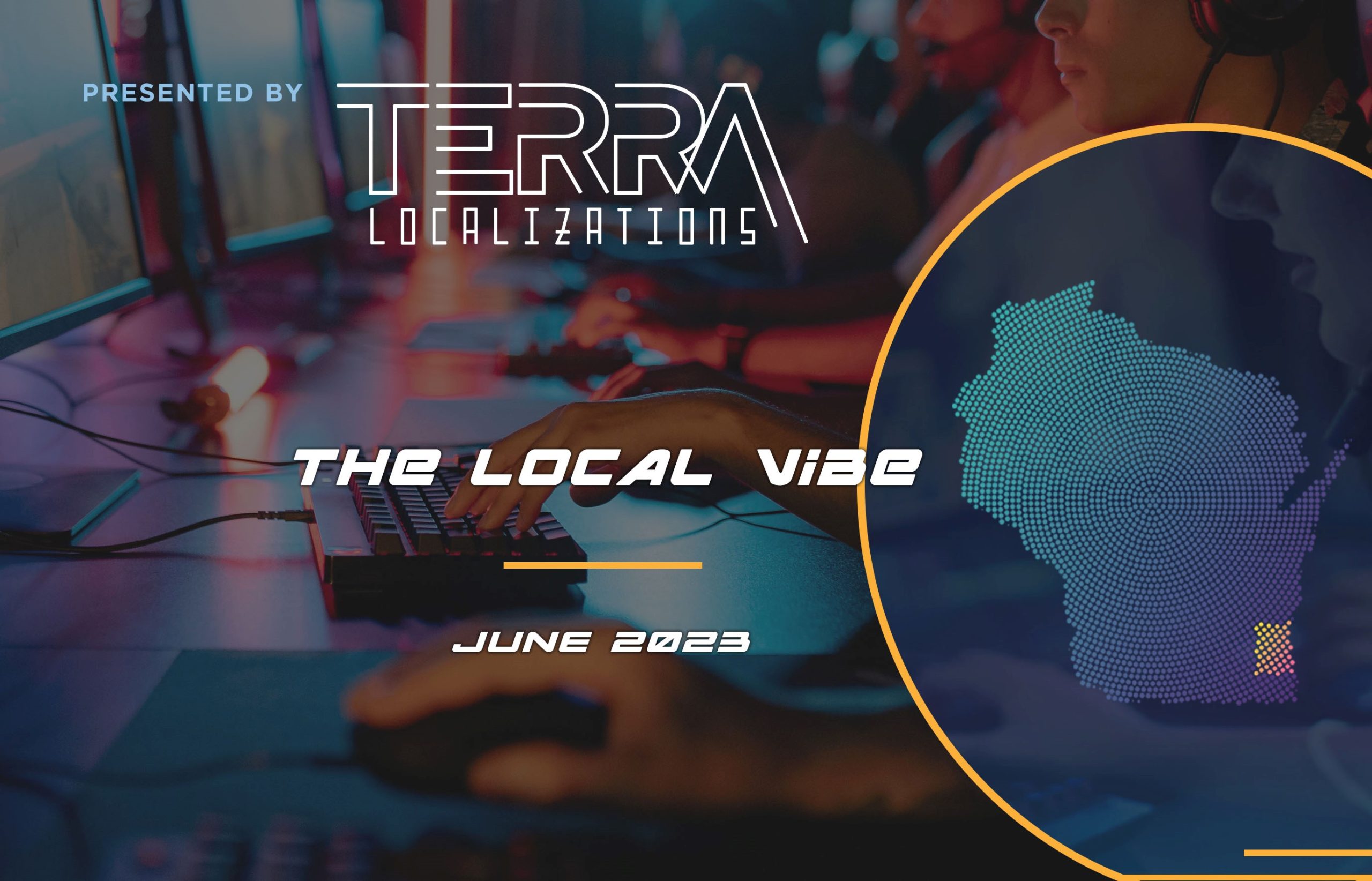 01 Jun

The Local Vibe – June 2023

The Wisconsin Highschool Esports Association (WIHSEA) is holding it's Spring State Championship this weekend (6/3) , hosted at Carthage College! The event will feature the top 12 Valorant and 4 league of legends teams from around the state of Wisconsin. Spectators are welcome to attend and you can also watch the event live at twitch.tv/wihsea. 
Learn more about WIHSEA and it's events, here. 
Wisconsin native Ben Kvalo, recently left his executive role at Netflix Gaming, to pursue the creation of the a new game publisher, based in the Midwest.  From Ben: "We are a publisher looking to challenge the games industry by supporting underrepresented regions and under-supported developers. Diversifying 'where' games come from will change the fabric of the industry. Great games can come from anywhere and we are out to prove that". Find out more about the efforts that are underway in the GamesBeat article below:
Local WI furniture manufacturer Palmer Hamilton recently acquired RESPAWN a dedicated gaming furniture manufacturer for a number of organizations and staekholders in the esports scene. Read more about the acquisition below:
Esports Insider Article, here.
The Madison West esports team was recently featured in an article by the Madison Capitol Times and features some excellent commentary from team members and coaches, around the value the program has created for the school and community. Check it out!
Capital Times Article, here.
UW-Stout recently announced the hiring of Aaron Froelich as the blue Devils new Director of Esprots and head coach. Froelich comes to the role having held previously roles at Finlandia university and Gogebic Community College. Read more about the hiring below:
The Madison Wolfpack esports program recently reached finals matches is three separate titles during an impressive spring semester. REad more about their victories and how the season progress, in the article below.
Congratulations to our monthly winners of the Screamin' Sicilian Pizza Party Sweepstakes! As a reminder, a local team will be chosen each month to receive up to $150 in pizza and merchandise, courtesy of our partners at Palermo's/Screamin' Sicilian. For more details or to enter to win, click here! 
January Winner: Carthage College Esports
February Winner: Concordia University Esports
March Winner: Merzano Esports Team
April Winner:  Northeast Wisconsin Technical College
May Winner: Port Washington Highschool Esports
If you would like to learn more on how to get involved, please email brandon@mkeesports.com.