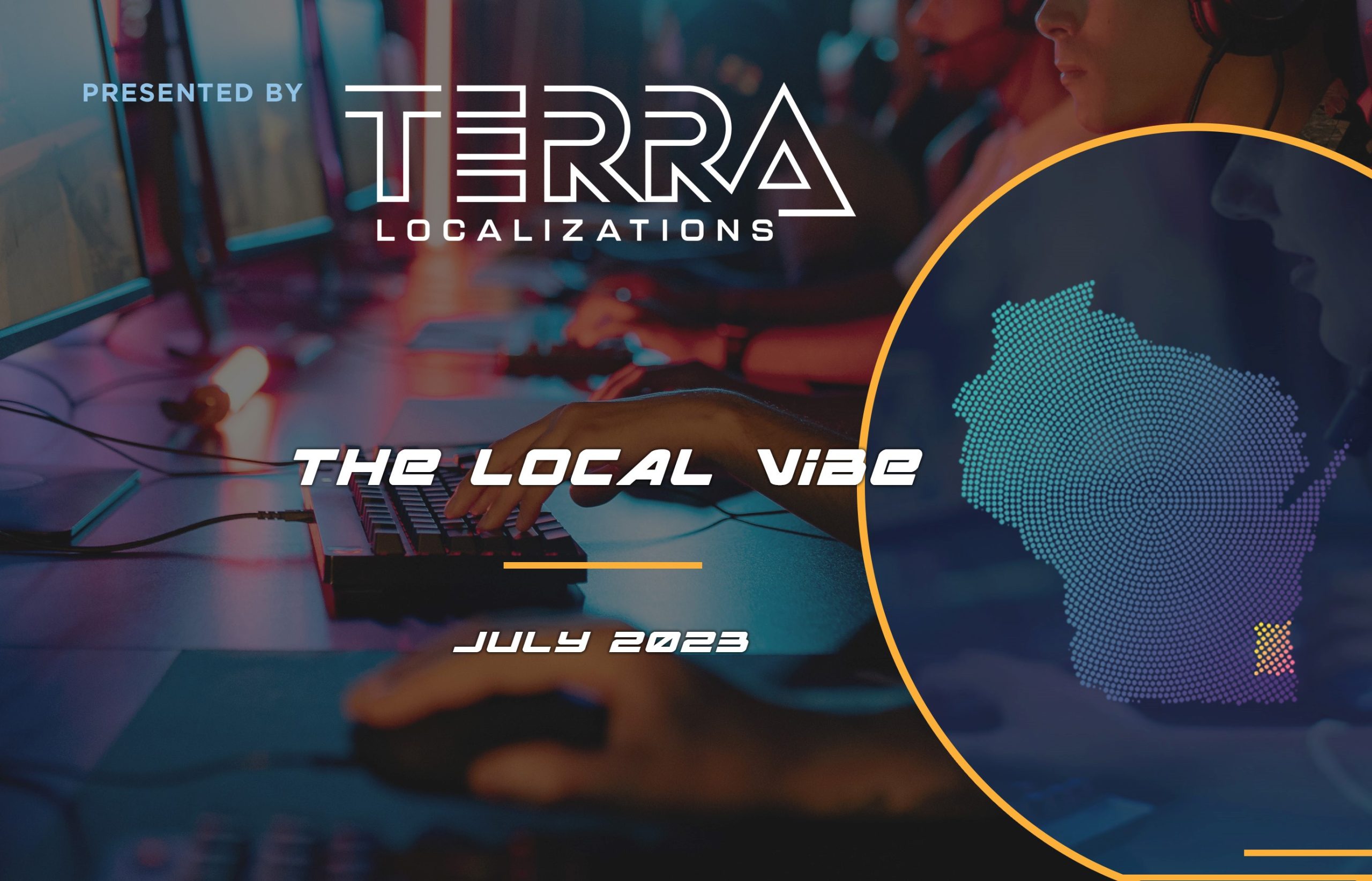 28 Jun

The Local Vibe – July 2023

Cream City Convergence, a joint Smash/FGC tournament venture between several Wisconsin esports organizations,  launched in late June! Bucks Gaming, the MKEsports Alliance, WI Smash and Majik4 are working together to bring the state it's first "Major" tournament in over 5 years as a way to help continue to bring high level gaming experiences to the area and help drive the overall ecosystems familiarity with creating these types of large scale events. The event is being held at the Wisconsin Convention Center (63,000 sq ft) downtown Milwaukee and is anticipated to have between 600-1000 attendees.

Find out more at the registration page below and reach out at any time with questions or to get involved!

Norvado, a local WI based Telecomm provider recently awarded Phillips HS a $25,000 grant to help with the creation of an esports facility and program! Phillips beat out several other local HS's who has submitted plans for their programs and will be working to have a facility in place by the start of the fall semester. Major shout out to Norvado for helping the growth of our esports ecosystem and to Phillips as they begin their esports journey! Read more about the program, below.

Carthage College recently announced the hiring of Robert Xiong as their new Director of Esports! Robert has great experience from working with other schools around the region and was most recently a Graduate Assistant for the Carthage Program under Kevin Palmer, who recently took a new esports role with the University of Michigan. Excited for Robert as he takes over the program and puts his mark on its future! Read more about his background below:

Congratulations to our monthly winners of the Screamin' Sicilian Pizza Party Sweepstakes! As a reminder, a local team will be chosen each month to receive up to $150 in pizza and merchandise, courtesy of our partners at Palermo's/Screamin' Sicilian. For more details or to enter to win, click here! 
January Winner: Carthage College Esports
February Winner: Concordia University Esports
March Winner: Merzano Esports Team
April Winner:  Northeast Wisconsin Technical College
May Winner: Port Washington Highschool Esports
June Winner: UW-River Falls
The Milwaukee Business Journal recently shared an update (provided by the MKEA and Wisconsin Center) on the progress being made towards creating a leading esports facility in downtown Milwaukee. Read more in the article below:
TMJ4 (Milwaukee) recently interviewed leaders from Bucks Gaming and the MKEA around the growth of esports in the region. Take a look at the conversation which touched on parent involvement, how a 2k team operates and several other interesting touchpoints to help share what esports means to the community.
If you would like to learn more on how to get involved, please email brandon@mkeesports.com.