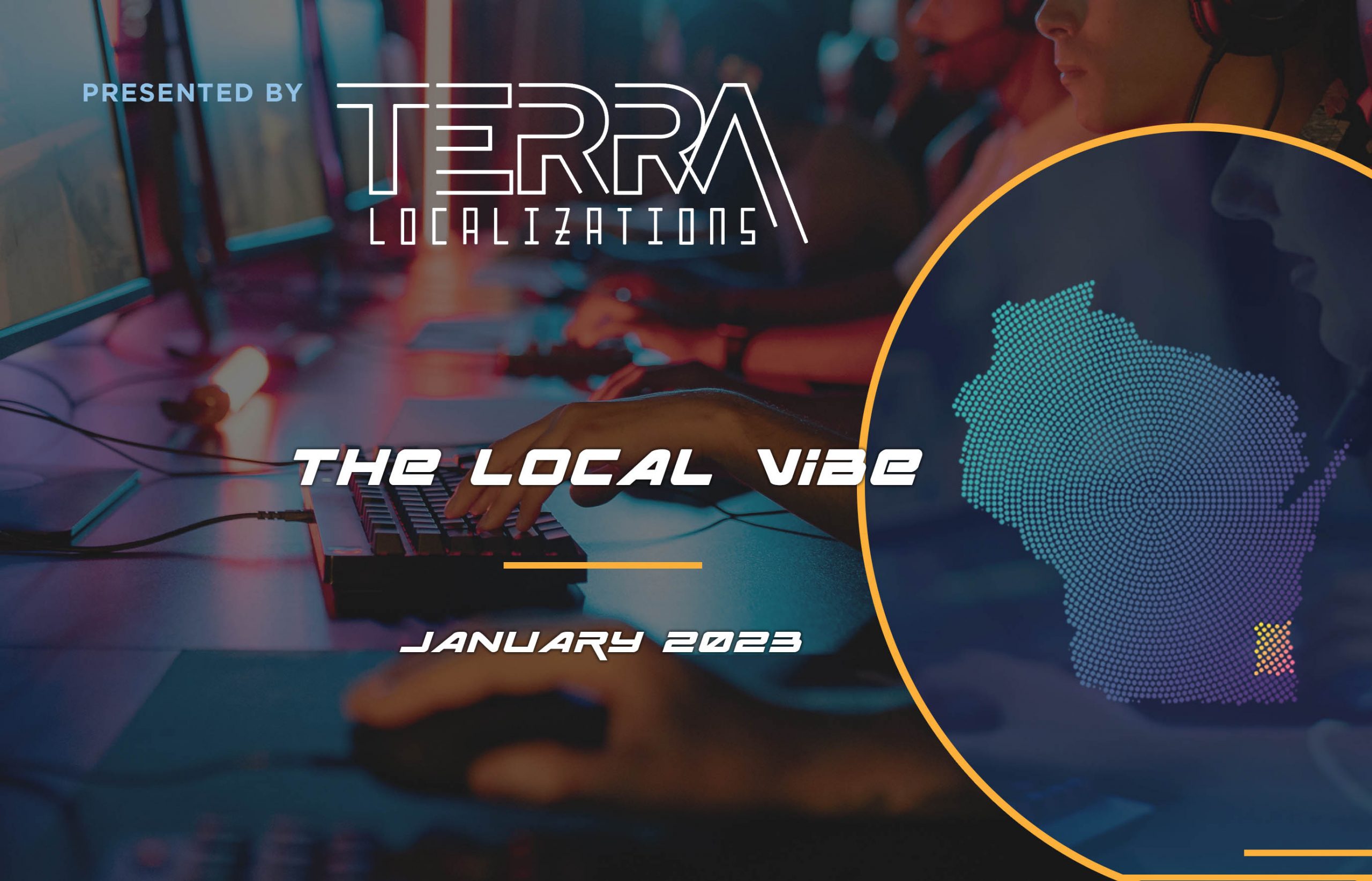 02 Jan

The Local Vibe – January 2023

The Wisconsin HighSchool Esports Association (WIHSEA) held it's Fall state championships on December 10th at Madison College, featuring 22 of the best schools from around the state competing in Smash Bro's and Smite, as well as 64 of the best Smash Bro's singles players. It also featured colleges from around the Midwest promoting their esports programs. Check out their twitter page to see some of the awesome competitors and competition:

In addition the WIHSEA just released their Winter Registration data for the Spring season, take a look at this incredible participation!
97 School Districts competing
140 Fortnite Trios
75 Varsity Rocket League Teams
80 JV Rocket League Teams
Congratulations to our monthly winners of the Screamin' Sicilian Pizza Party Sweepstakes! As a reminder, a local team will be chosen each month to receive up to $150 in pizza and merchandise, courtesy of our partners at Palermo's/Screamin' Sicilian. For more details or to enter to win, click here! 
February Winner: Wisconsin Lutheran High School Esports
March Winner: Waukesha South High School Esports (Click to see Team Picture)
April Winner: Mount Horeb High School Esports 
May Winner: Bruce High School Esports
June Winner: Elkhorn High School Esports (Click to see Team Picture)
July Winner: Fox Valley Lutheran Esports
August Winner: West Allis High School Esports
September Winner: Appleton YMCA Esports
October Winner: BSMS Esports
November: Madison College Esports
December: Racine Case Esports
Congratulations to Lakeland University esports coach Ahman Green, on taking a position at his alma mater – Nebraska –  as their esports coach! We've enjoyed seeing you and the teams success at Lakeland and wish you all the best in your next endeavor! More information on Ahman's change below:
The Esports Foundry report came out this past week and had some numbers not to be missed by the community. Thanks to those who perused the 200+ page report and provided some of these interesting data points:
Based on current growth trends, by the end of the decade roughly half of all high education institutions in the US will have some affiliation with esports in an official capacity.

Average director salary has surpassed $52k

Average facility has 25 machines and needs to expand

Most schools compete in 5 different leagues at once

The AVERAGE program size is 180 students

65% of students are in the STEM Major

Schools need to do a better job of retaining students as the dropout rate is really high

20-30% of students identify as a member of the DEI class

Developing a relationship with local school district programs is a cheap way to recruit students not shocking

Average facility cost is around $650k
If you would like to learn more on how to get involved, please email brandon@mkeesports.com.