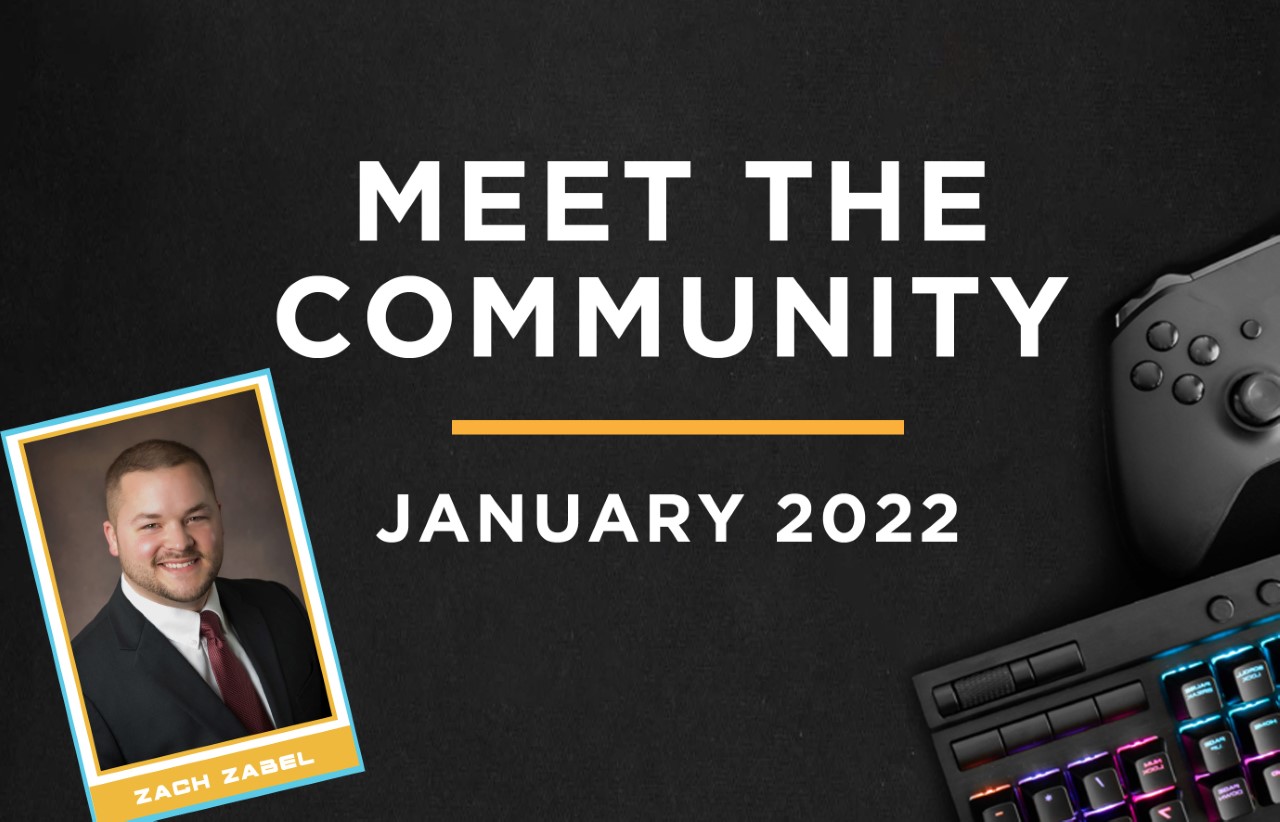 21 Dec

Meet the Community – Zach Zabel
Who are you? (First and Last Name)
What Organization do you represent? (As it relates to why you'd be getting highlighted in an Esports Newsletter)
Why do you personally believe esports is important, both to our region and in general?

My interest in esports is focused on how it can serve as a catalyst to build relationships and communities, particularly in the veteran community. I believe it can be used as a tool to break down barriers and bring veterans together.
What games did you grow up playing and what are you playing the most now?

I grew up playing console games on NES and Sega Genesis like the original Zelda and Sonic. As a teen, I played PC and Xbox games like Age of Empires II and Star Wars: Knights of the Old Republic. Today, I play League of Legends and Diablo 2: Resurrected.
If you could only play one game for the rest of your life, what would it be?

This is simultaneously a fantastic and terrible question. One game I can always play for hours is College Hoops 2k8. It has the most "realistic" coaching career progression that I wish Madden would adopt. It scratches the RPG and Sports itch at the same time.
Where can people find you? (Socials/Twitch/etc)

Website: (Being Built)
Facebook: https://www.facebook.com/techforvetswi
YouTube: N/A
Twitter: N/A
Instagram: N/A
Twitch: https://www.twitch.tv/techvetswi
If you would like to learn more on how to get involved, please email brandon@mkeesports.com.