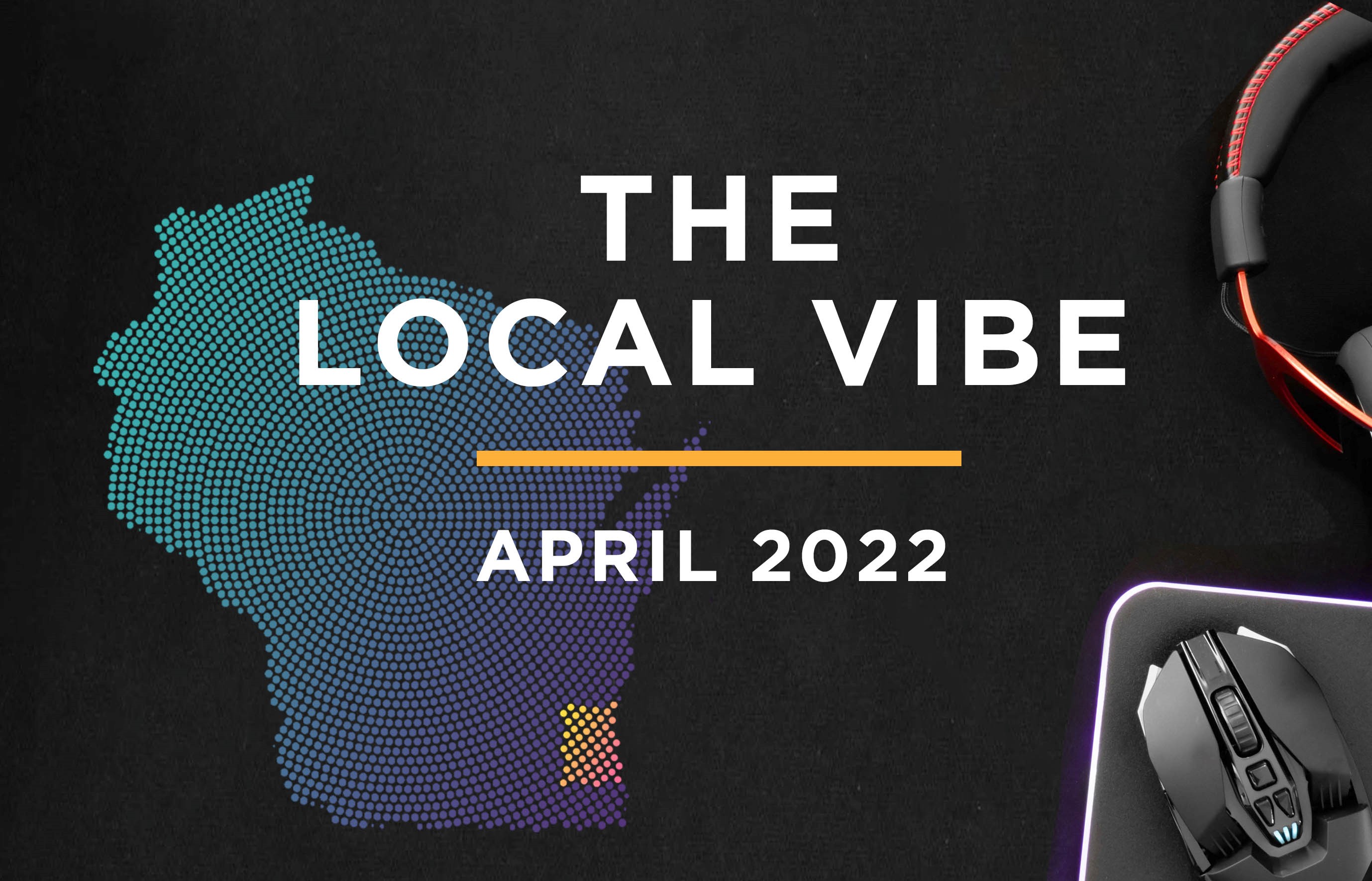 30 Mar

The Local Vibe – April
Shout out to local notable gamer, Taylor Rose (@taylorwiegert) who recently won the Xidax Creator Giveaway twitter competition! For winning, Taylor will receive cash considerations of $2,000, a Xidax Gaming PC and a Xidac Sponsorship. See more about her accomplishment as well as her gaming below:
Congratulations to our monthly winners of the Screamin' Sicilian Pizza Party Sweepstakes! As a reminder, a local team will be chosen each month to receive up to $150 in pizza and merchandise, courtesy of our partners at Palermo's/Screamin' Sicilian. For more details or to enter to win,

click here! 


February Winner: Wisconsin Lutheran High School Esports
March Winner: Waukesha South High School Esports
A local gamer/artist collaborative is putting on an immersive gaming gallery experience on April 22nd and 23rd from 6:00pm to 9:00pm, in association with Real Tinsel Gallery on Historic Mitchell street. There will be gaming PC's onsite (courtesy of sponsor Tier 1 Gaming Lounge) and is backed by 6 different artists who are all donating their time and talents to making these events come to life. Learn more about the event below:

Email Serenswork@gmail.com! 
Concordia University Wisconsin's Esports Team (CUW Esports) has made massive waves in the Super Smash Bros community with their founding of the Falcon Fight Night (FFN) local. It is a series of in-person Smash Tourneys to help provide competitive opportunities to local players, focusing on High School and College players. They inaugural FFN saw the biggest turn out of any Smash tourney in the state in 2022, and they are only going to get bigger.

For updates, follow @CUWesports on Twitter.
If you would like to learn more on how to get involved, please email brandon@mkeesports.com.