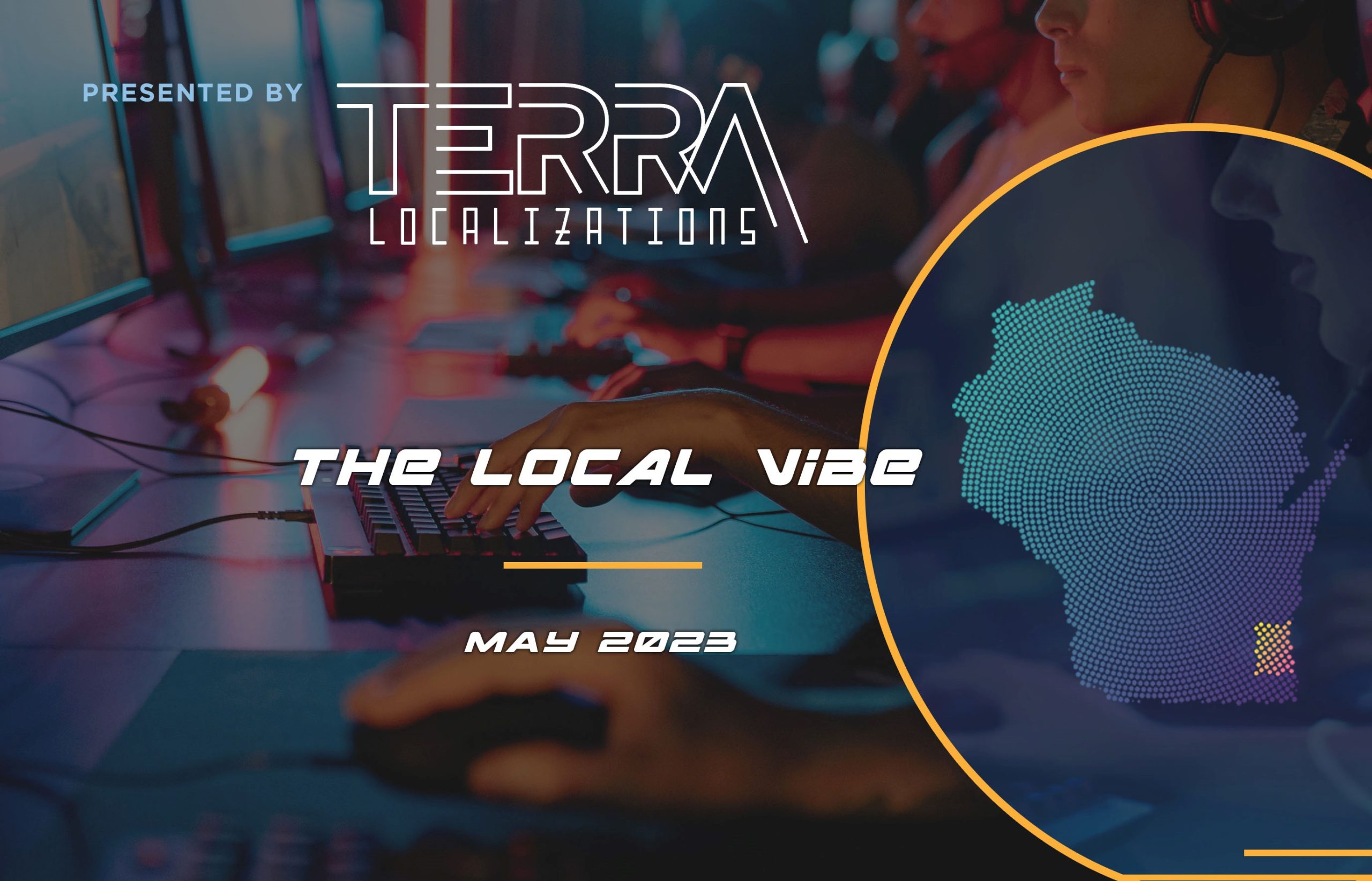 01 May

The Local Vibe – May 2023

The Wisconsin Collegiate Rocket League held their Spring Championship event this past weekend, hosted at UW-Eau Claire. The event featured 14 different WI Universities and over 32 teams competing in the two day event. It also saw over 1000 viewers in total and had 100+ concurrent viewers at the peak.

A big congratulations to the champions, which includes:
Division 1: 1st Place: UW-Stout, 2nd Place: Wisconsin Badgers, 3rd Place: UW Milwaukee Gold
Division 3: 1st Place: Bucky Badgers, 2nd Place: UWM White, 3rd Place: UW-Whitewater Black
Learn more about WCRL and it's events, here. 
Local Game Developer Better Play Studios recently announced that a demo of their game  "The Out Dwellers" will be released in mid-May and that they are raising funds to release the full game in 2024. Check it out and sign up on their website (below) for updates.
GameTogetherMKE, a locally based Tournament Organizer is hosting a 2v2 double elimination Rocket League tournament in June. The event will be held in Butler, WI. More details on the event below:
Check out the tournament details, here.
Wisconsin based esports league, Midwest R6, recently held a charity event supporting Feeding America! With support from groups like EsportsGear, MSI and KovaaKs – the initiative was able to raise enough to donate $5,000 meals to the non-profit organization. This event also marked the end of year one for Midwest R6. UW-Whitewater took home to League Championship. Find out more at Midwest R6's Twitter Page below:
Congratulations to our monthly winners of the Screamin' Sicilian Pizza Party Sweepstakes! As a reminder, a local team will be chosen each month to receive up to $150 in pizza and merchandise, courtesy of our partners at Palermo's/Screamin' Sicilian. For more details or to enter to win, click here! 
January Winner: Carthage College Esports
February Winner: Concordia University Esports
March Winner: Merzano Esports Team
April Winner:  Northeast Wisconsin Technical College
On Tuesday, April 25th the Wisconsin Technology Council held a luncheon in Madison, WI titled "Local talent, global reputation: Video Gaming growth in WI". It featured local panelists Tim Gerritson (Lost Boys Interactive), Nate Blair (Krafton/PUBG) and Tara Ryan (Entertainment Software Association)  Attendance was estimated at over 100+ and saw a variety of leaders from the WI gaming ecosystem in attendance.  More details on the topics covered at the event below:
Details on the Gaming Luncheon, here.
If you would like to learn more on how to get involved, please email brandon@mkeesports.com.