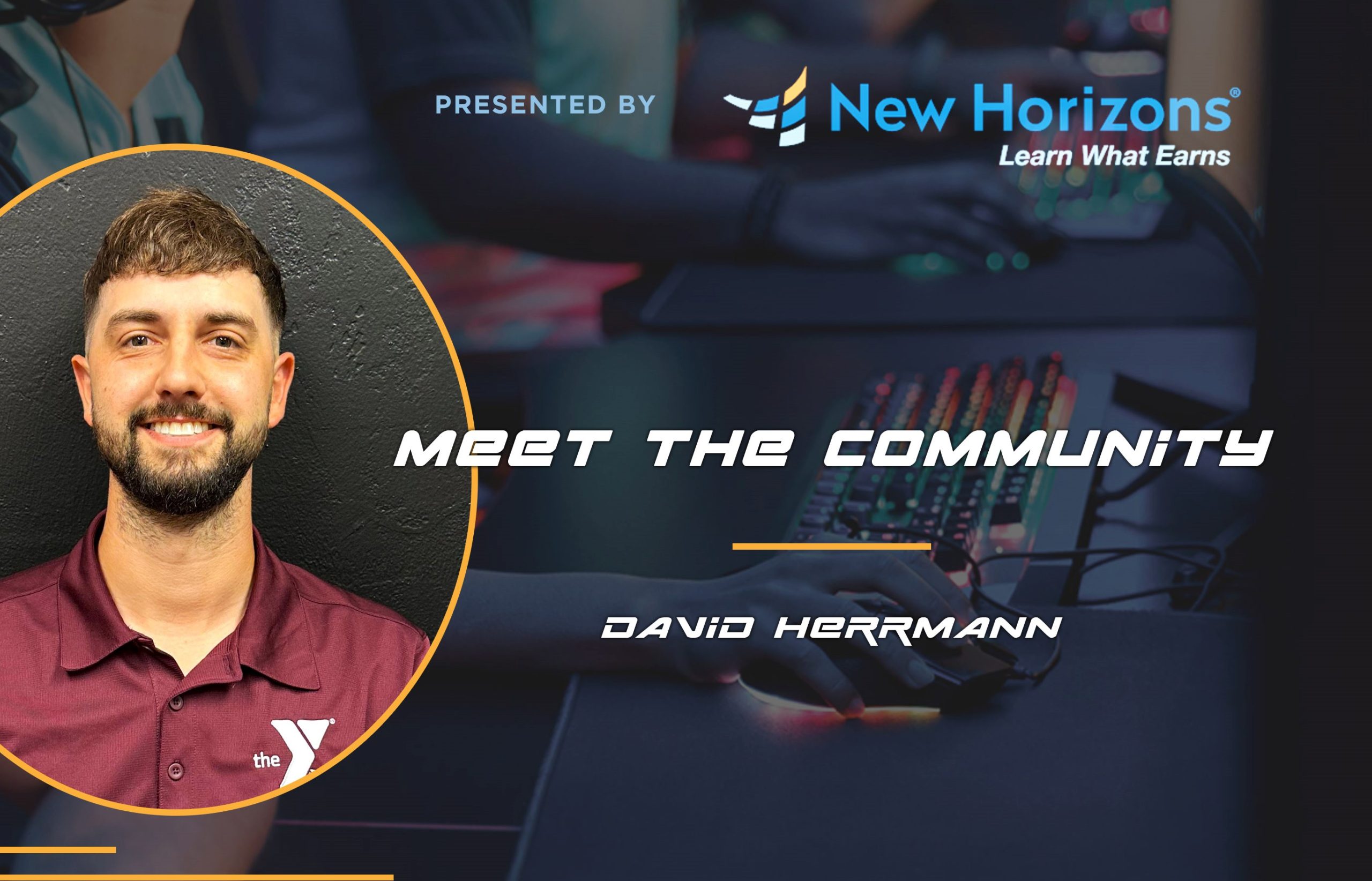 24 Oct

Meet the Community – David Herrmann

Who are you? (First and Last Name)

What Organization do you represent? (As it relates to why you'd be getting highlighted in an Esports Newsletter)
I represent YMCA of the Fox Cities as the Sports & Rec Director for the Appleton YMCA. I established our esports program 2 years ago in the fall of 2021 and am extremely excited to build the YMCA of the Fox Cities Esports Room at the Neenah/Menasha YMCA later this fall.
Why do you personally believe esports is important, both to our region and in general?
I think esports opens up opportunities for youth and adults that no other sport can. Having been running an esports program for the last 2 years, I have seen the impact esports has in youth ages 8-18 in the community, especially for those who don't have interest in playing your "typical sports". I have competed in esports throughout my life and know the benefits it has brought to me. My goal is to now pass those benefits and experiences on to the next generation.
What games did you grow up playing and what are you playing the most now?
Growing up, I was always really into your big name shooters like Halo and Call of Duty as well as sports games like FIFA and Madden. However, when Rocket League came out on Xbox in 2015, that instantly became my go-to game and still is until this day. Back in college/post college I played Rocket League competitively and that jumpstarted my passion of working with esports for a career.
If you could only play one game for the rest of your life, what would it be?
You probably guessed it from my previous answer…Rocket League!
Where can people find you? (Socials/Twitch/etc)
If you would like to learn more on how to get involved, please email brandon@mkeesports.com.