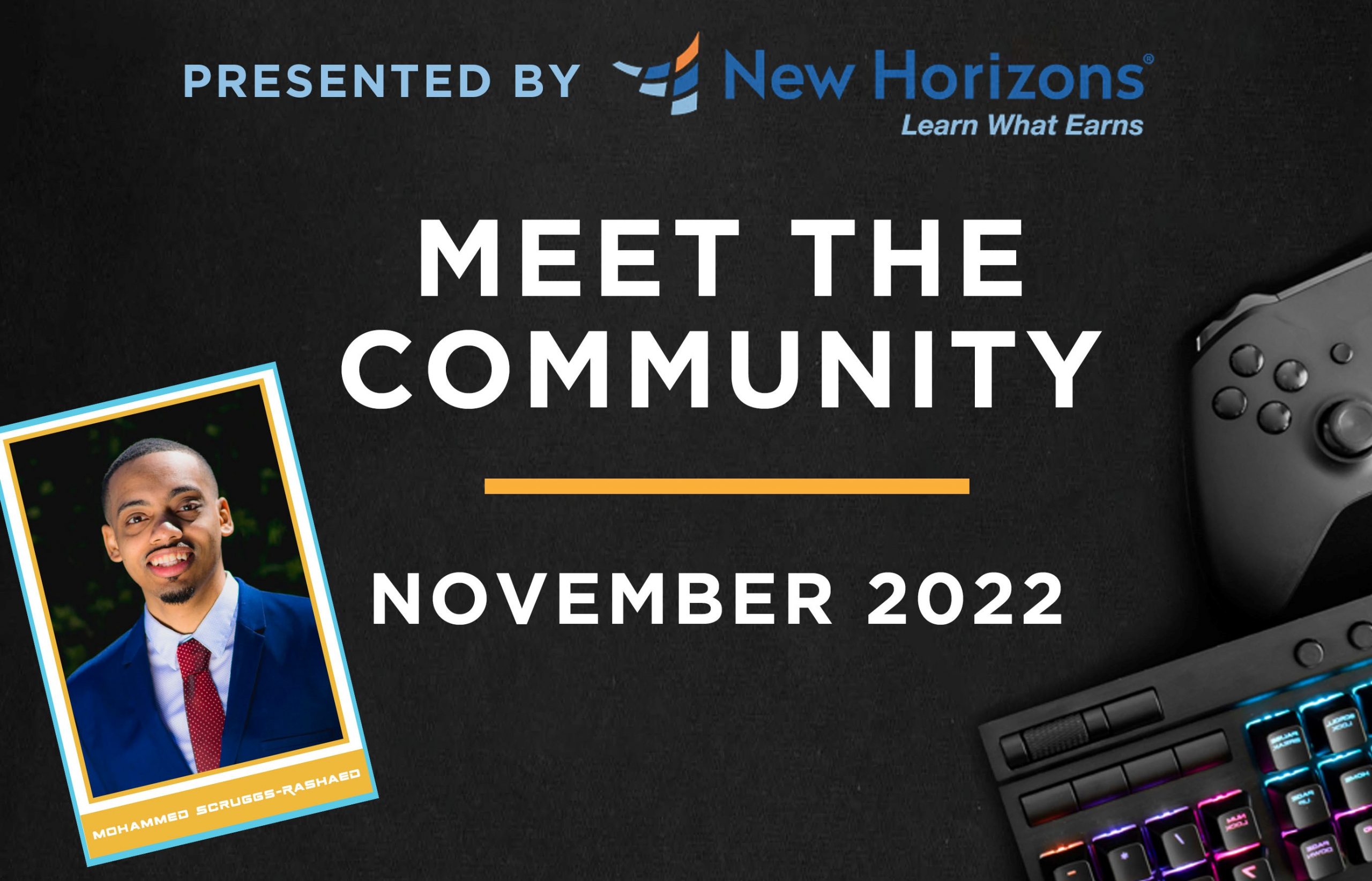 25 Oct

Meet the Community – Mo Scruggs-Rashaed
Who are you? (First and Last Name)

Mohammed Scruggs-Rashaed
Company: RGRE, full service real estate company
What Organization do you represent? (As it relates to why you'd be getting highlighted in an Esports Newsletter)

Esposure Representative: Promote and expand Esposure's educational platform into new markets.
Esposure, Inc. is a global Esports technology company with an Education to Entertainment ecosystem "E2" focused on developing the next generation of Esports professionals and competitive gamers. Their cutting-edge ecosystem is designed by gamers and created for the Esports community to EDUCATE, ENTERTAIN, ENGAGE and EMPOWER. Esposure, Inc. offers hands-on experiences and workshops in their state-of-the-art facility in which students can come to learn about different components of Esports to include production, graphic design, editing, photography and videography.
Why do you personally believe esports is important, both to our region and in general?

In general I personally believe esports is important because it's a direct connection for students to engage in STEM concepts. Students are able to learn many different software, data analysis, and strategies by participating in the esports industry. After the pandemic, the workspace in the United States was forced to go digital even sooner than expected, so for students that are involved in the Esports industry it is advantageous for them to be involved early, as they are more accustomed to a digitally transforming world. Locally, esports is important for our region because we now know that the skill sets gained from being involved in the esports industry can assist students in becoming more employable going forward. This provides lots of opportunities for Milwaukee's underserved communities to participate in because esports is still an emerging industry that can potentially close the gap in these areas.
What games did you grow up playing and what are you playing the most now?

Games Growing Up

Sega Genesis: Streets of Rage II, Sonic & Knuckles, Shinobi 3, Golden Axe 3, NBA Jam
Super Nintendo: Donkey Kong Country 2, Street Fighter 2
Nintendo 64: Super Mario 64, Super Smash Bros., Pokemon Stadium
Playstation One: Metal Gear Solid, Tekken 3, Crash Bandicoot 2, Mortal Kombat Trilogy, Tomb Raider, Intelligent Qube
Sega Dreamcast: PowerStone, Street Fighter Alpha 3
Playstation 2: GTA: San Andreas, Final Fantasy X
Xbox: Halo

Games playing now:

I haven't been playing much as of recent but the last games I've played were Apex Legends, PUBG, NBA 2k, Call of Duty: Vanguard
If you could only play one game for the rest of your life, what would it be?

Call of Duty: Black Ops (Zombies) It's a game that I never get tired of playing and have the same enjoyment every time as if it was my first time playing it. The thrill for me is just creating a new strategy for every round and then seeing if I can beat my past record.
Where can people find you? (Socials/Twitch/etc)

https://linqapp.com/morashaed?r=link
If you would like to learn more on how to get involved, please email brandon@mkeesports.com.