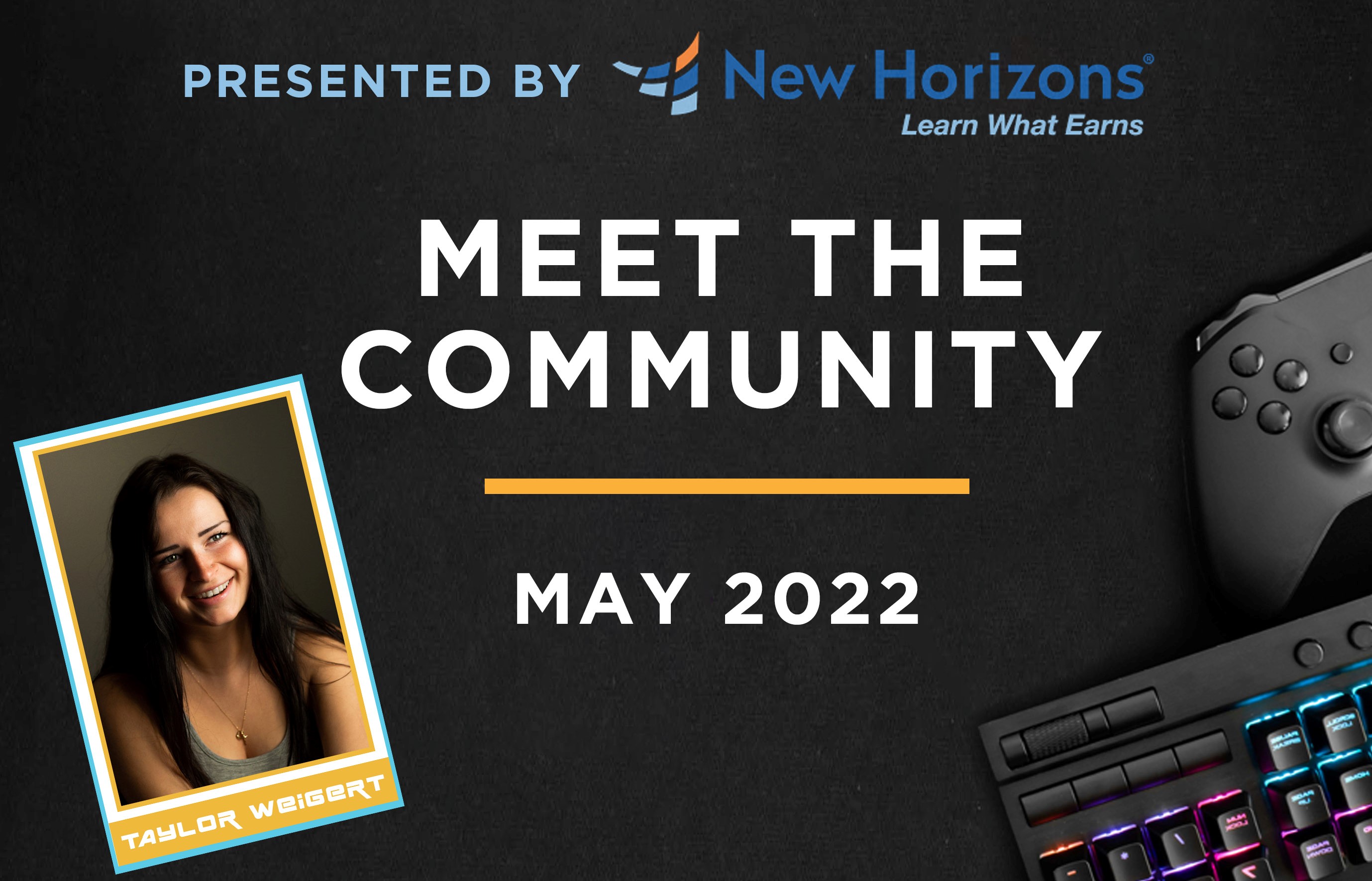 25 Apr

Meet the Community – Taylor Wiegert
Who are you? (First and Last Name)
What Organization do you represent? (As it relates to why you'd be getting highlighted in an Esports Newsletter)

Taylor Rose (own brand / business)
Why do you personally believe esports is important, both to our region and in general?

Esports is important because it brings people together locally but also from all over the world. It allows people to connect no matter what their background or lifestyle is. There are so many games, teams, leagues that you can be a part of. I believe it allows people to be who they truly are while also allowing them to relate to one another on so many different levels. Overall it allows people to compete, connect and relate in a fun and safe way.
What games did you grow up playing and what are you playing the most now?

Growing up I played a lot of Call of Duty. The first Call of Duty that I really got into was Call of Duty: World At War. From then on I got every single Call of Duty that was released. I also really enjoyed Red Dead Redemption and Grand Theft Auto. I have always played a lot of first person shooter games. Recently I have made the switch over to DayZ which is an open world survival game that I have become completely obsessed with!
If you could only play one game for the rest of your life, what would it be?

To pick only one game to play for the rest of my life would be very difficult but I have really come to love DayZ. So if I had to choose I would pick DayZ since every life is a new adventure and it never gets repetitive.
Where can people find you? (Socials/Twitch/etc)

Twitch – itsTaaylorRose
Instagram – taylorrwiegert
Twitter – taylorrwiegert
TikTok – itstaaylorrose
Email – taylorrwiegert@gmail.com
YouTube – itsTaaylorRose
If you would like to learn more on how to get involved, please email brandon@mkeesports.com.