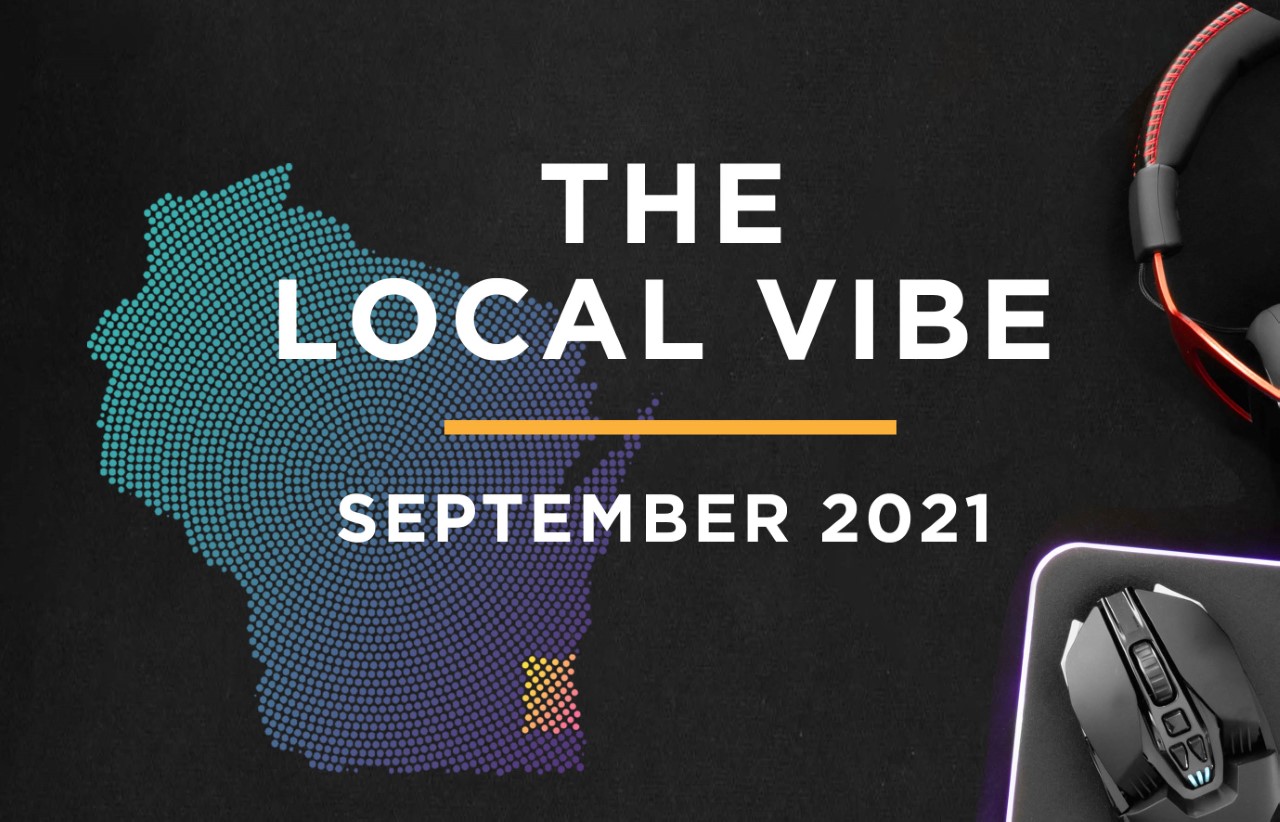 25 Aug

The Local Vibe – September
Wisconsin is now home to two National Sports Analytics Club programs, including one right here in Milwaukee. Students will build partnerships with Marquette University, the Milwaukee Bucks and the Green Bay Packers to take their skills to another level using data to make decisions. Learn more in the TMJ4 video below:
Game On in Sheboygan has been seeing a recovery in the past few months from Covid! Every Sunday they have a Smash Bros. Ultimate tournament, which has blown up in popularity. #1 players from Wisconsin, Illinois, and Minnesota have all made appearances, with total entrants reaching 40+ on a weekly basis. Congrats to GameOn! To learn more visit:
Carroll College in Waukesha, WI has hired a new coach to head up their esports program! Please help us in welcoming Kris Pullam to our local esports community and make sure to stop by our discord to say hello and learn more about his plans for the future.
Registration is now open for the newly launched Pewaukee Parks and Recreation department Esports program, centered around Fornite, Madden, Super Smash Bro's and Rocket League. Competition is open to opponents throughout Wisconsin. Deadline to register is September 22nd.  For questions, reach out to phalin@pewaukee.wi.us 
Several HighSchool esports organizations/leagues are kicking off in the fall, see below for the details on what's coming up:

HSEL Fall Major registration is now open! Preseason starts Sept 13, Regular season Sept 27. Compete for scholarships in Rocket League, Chess, NBA2K and Madden NFL for free! Compete for scholarships in 7 other titles such as Valorant, CS:GO, Overwatch, and more by purchasing a battle pass.
 
WIHSEA is kicking off it's 3rd season this fall! Titles offered include Smash Bros and Overwatch, as well as new this season NBA 2k. Pre-season for Smash and Overwatch begins October 12th, with the first official Week 1 starting October 12th. NBA 2k tournaments will happen over 4 weeks, start 9/14 and concluding 10/7.
If you would like to learn more on how to get involved, please email brandon@mkeesports.com.