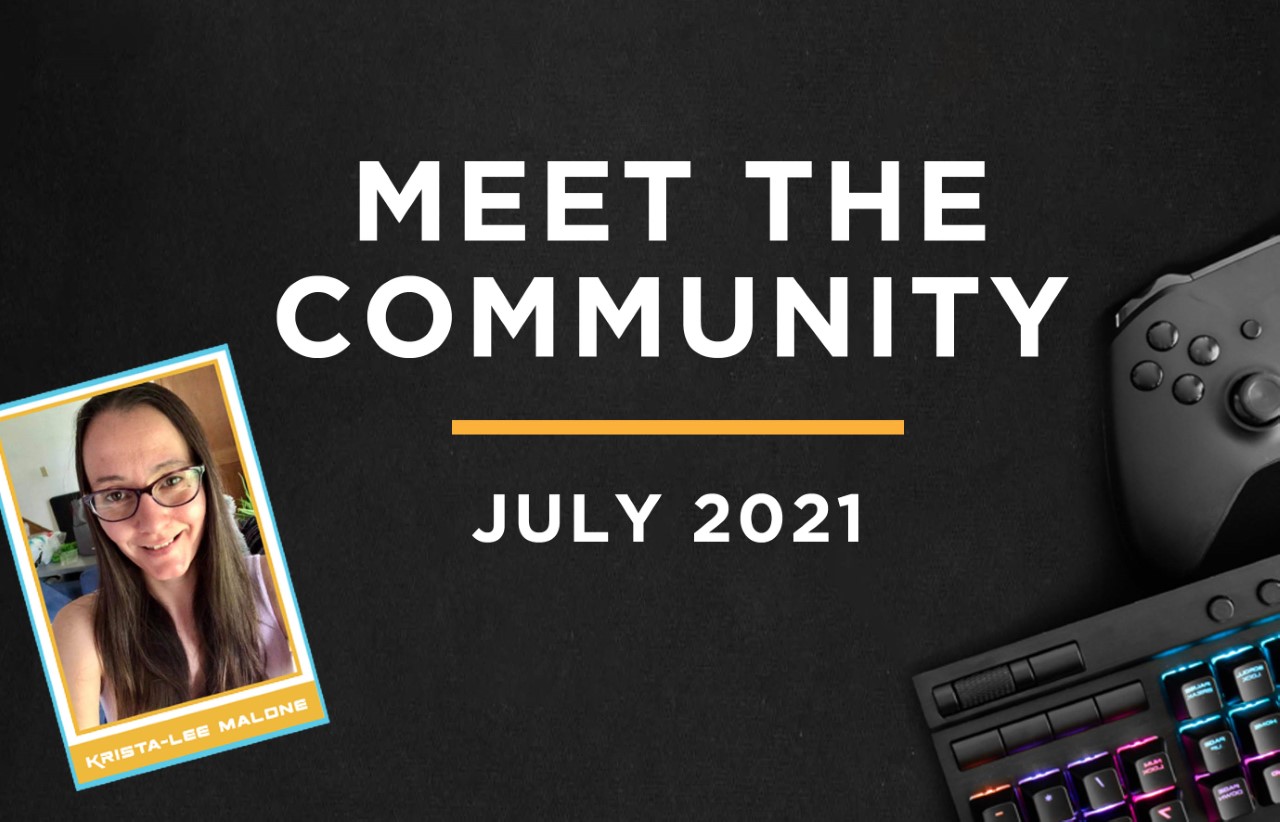 28 Jun

Meet the Community – Dr. Krista-Lee Malone
Who are you? (First and Last Name)

Dr. Krista-Lee Malone (Fun Fact – I studied WoW raiding guilds and mmorpg design to get that PhD.
What Organization do you Represent? (As it relates to why you'd be getting highlighted in an Esports Newsletter)

Faculty Associate at UW-Madison for the Game Design Certificate, coordinator of the UW Game Lab.
Why do you personally believe esports is important, both to our region and in general?

I think esports are important for bringing video gaming into the mainstream. There has historically been a lot of stigma against video games and players due to the common fears that accompany all new technologies. Public facing activities such as esports events and streaming help to normalize gaming and thus allay those fears.
What games did you grow up playing and what are you playing the most now?

I didn't have a lot of access to games growing up, but I did play the original Mario Bros., Donkey Kong, and Oregon Trail, as millennials did.  Right now, I am playing CodeCombat, though I haven't joined any of the competitive teams – I am still a noob with this one, and I am now on Witcher 3 – working my way through the entire series.
If you could only play one game for the rest of your life, what would it be?

You want to know if I could play one game for the rest of my life, what it would be?! That is such a hard question because there are so many great games out there! I think I would have to say World of Warcraft though. As an MMORPG it gets updates so it would stay fresher longer than most other games and I prefer multiplayer games in general.
Where can people find you? (Socials/Twitch/etc)

If you want to chat you can find me all over under the name GamerAnthro:

Facebook: @GamerAnthro
Twitter: @GamerAnthro
Instagram: @GamerAnthro
Twitch: https://www.twitch.tv/gameranthro
If you would like to learn more on how to get involved, please email brandon@mkeesports.com.