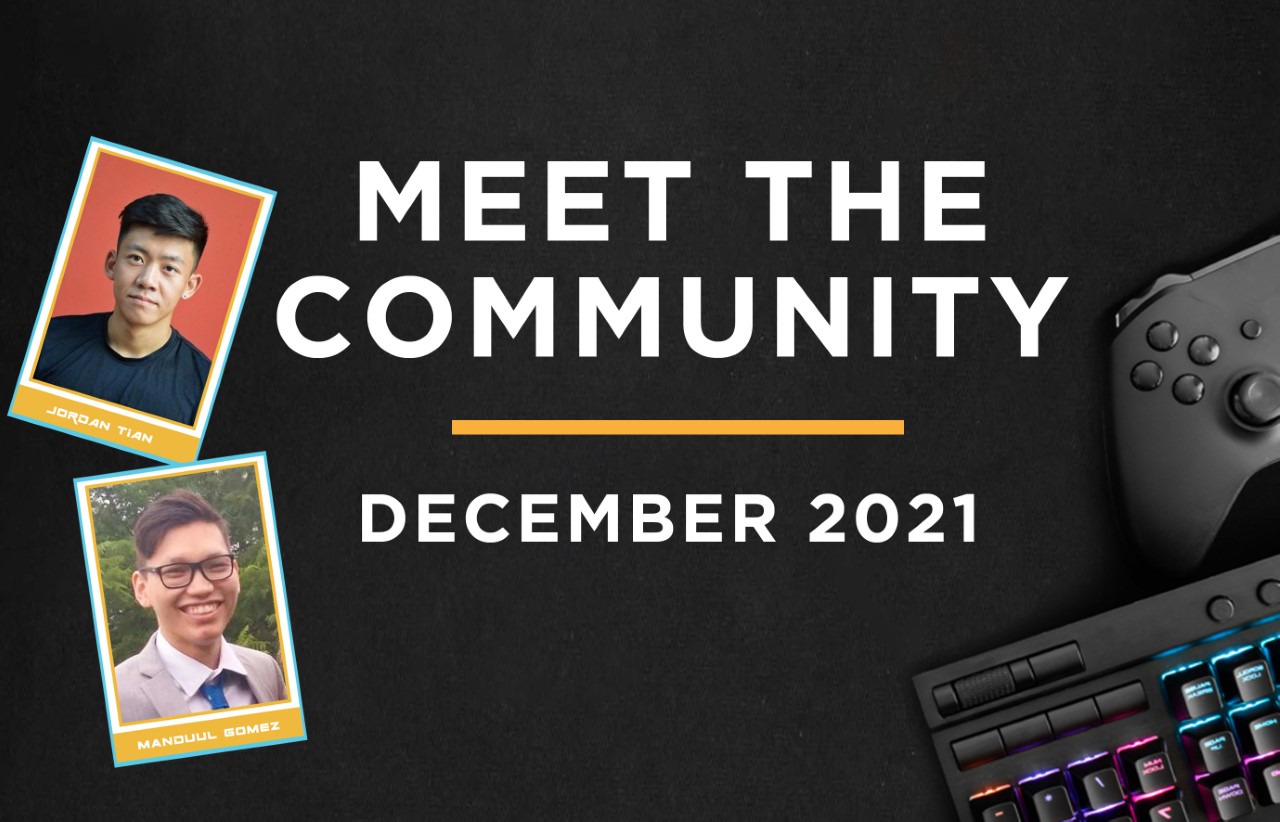 29 Nov

Meet the Community – Manduul and Jordan
Who are you? (First and Last Name)

Manduul Gomez & Jordan Tian
What Organization do you represent? (As it relates to why you'd be getting highlighted in an Esports Newsletter)
Why do you personally believe esports is important, both to our region and in general?

Manduul: Esports is important to our community due to its impact on everyone around us. I personally formed social relationships and if you can imagine the kid who is 13 growing up during Covid with only a console at his house for a year and how his life could play out where his nostalgia will be esports. Gaming is here to stay, and with it comes a whole load of opportunity that we can take advantage of as a region. This is important because if as a region can demonstrate a healthy ecosystem of in-person business in gaming it could be monumental.   
Jordan: I think Esports brings out a social element to competitive video games that helps players grow as people. It let's us practice human skills like communication and puts it all into the dramatic frame of competition. I think it would give people in our area who have an interest in competitive gaming a constructive outlet while also creating new entertainment in tournaments.
What games did you grow up playing and what are you playing the most now?

Manduul: I have played many games over the years. I initially started playing Red Alert 2 which was a strategy game, then moved to Dota, CS:GO, and now am playing a lot of league and Valorant.
Jordan: I grew up playing all types of games since I was 2 years old. The first game I played was Super Mario World and a bunch of other SNES games. My Esports games were Street Fighter, Halo, Starcraft, Dota, and League of Legends. Now a days I mostly play Dota 2 or League of Legends with Friends.
If you could only play one game for the rest of your life, what would it be?

Manduul: I think I could never get tired of multiplayer games so maybe like valorant or league.
Jordan: Dota 2 or Tetris
Where can people find you? (Socials/Twitch/etc)

Website: https://www.tier1gl.com/
Facebook: @tier1gl
YouTube: N/A
Twitter: @tier1gl
Instagram: @tier1gl 
Twitch: twitch.tv/yaboduul
If you would like to learn more on how to get involved, please email brandon@mkeesports.com.