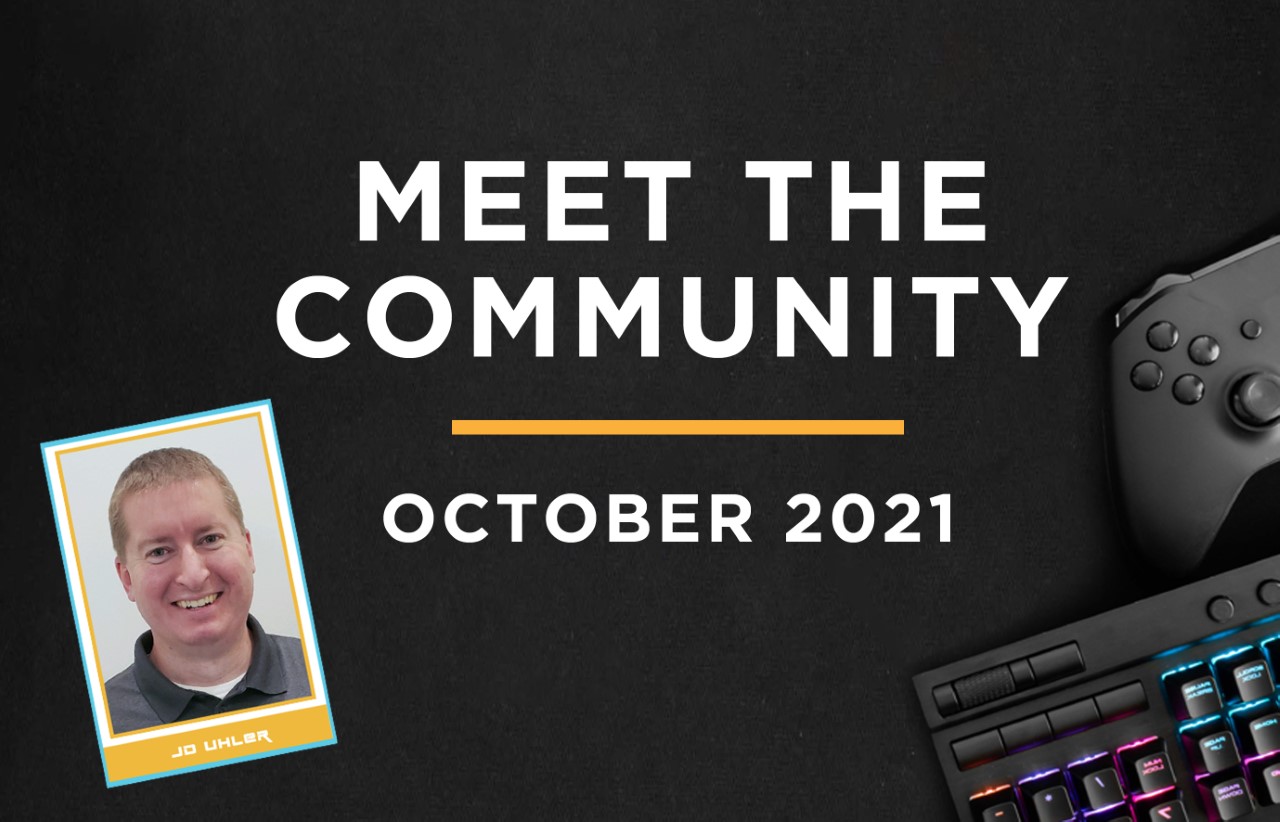 30 Sep

Meet the Community – JD Uhler
Who are you? (First and Last Name)
What Organization do you Represent? (As it relates to why you'd be getting highlighted in an Esports Newsletter)

XP League Wisconsin (Madison, Brookfield)
Why do you personally believe esports is important, both to our region and in general?

There are so many youth that need something to drive them to succeed and to help them to grow their confidence. We think that coach-led team esports fills the gap for many kids. We believe in positive organized environments for gamers. Where kids can be themselves and join a community that feels right for them. Parents love it because they have tried so many activities for their children, never found the right one, and now they have found their place to belong and grow their life skills. Now is the dawning of the age of esports and we so many engaging career opportunities in the future for these kids in tech or esports industries.
What games did you grow up playing and what are you playing the most now?

I played all the platforms I could find as a kid. Atari Systems, Commodore 64, TI99-4A, Nintendo Classic through N64, Sega Genesis, PC Games, Mac Games. I also played competitive games on BBSs and early dial-up internet. I played a ton of coin-op at arcades and ice rinks (including bubble hockey). Now I play Rocket League, Overwatch, Oculus Quest 2 VR games, Mobile App games like Clash series, and turn-based strategy PC games.
If you could only play one game for the rest of your life, what would it be?

Rocket League for sure. I was a soccer player and Rocket League has so much of the same strategy. And Rocket League is a game where you can continually get better and there is always someone who wants to play with you. It is such an accessible game for the masses.
Where can people find you? (Socials/Twitch/etc)

If you want to chat you can find me all over under the name GamerAnthro:

Website: xpleague.gg
Facebook: XP League – Madison WI // XP League – Brookfield, WI
YouTube: N/A
Twitter: 
Instagram: 
Twitch: xplmadison, xplbrookfield
If you would like to learn more on how to get involved, please email brandon@mkeesports.com.