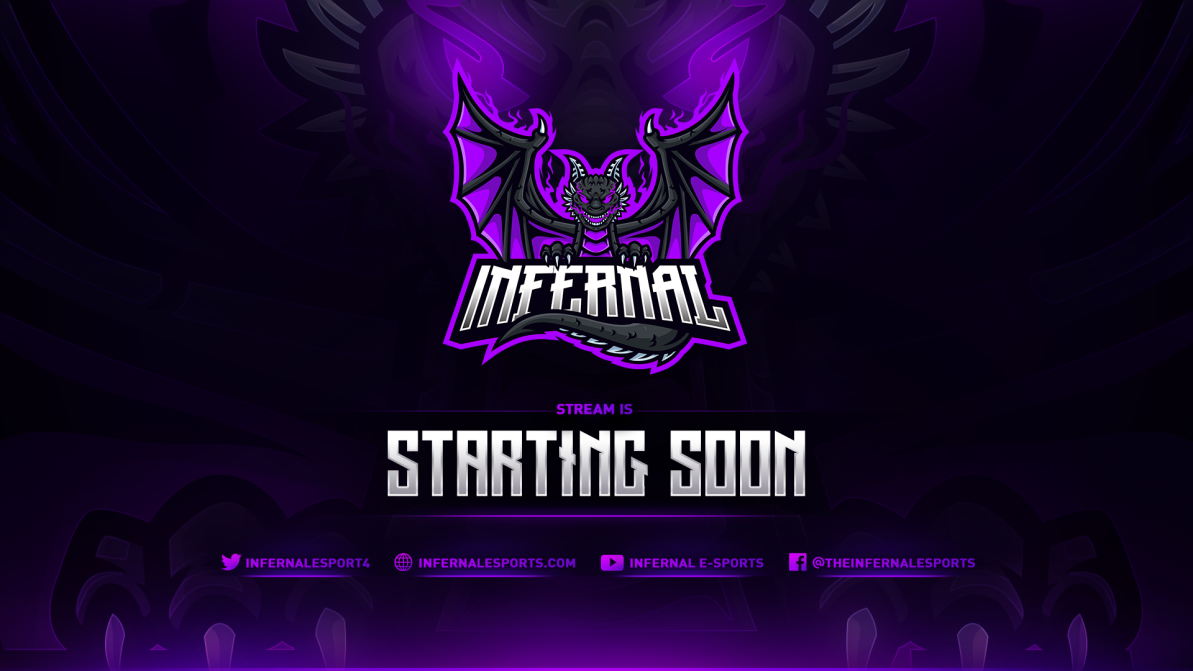 07 Apr

Introducing Infernal esports

The following is an advertorial, provided by Infernal esports to help showcase their growth in Wisconsin.
Infernal Esports
Founded in 2021 and based in Milwaukee, Wisconsin, Infernal eSports is one of the fastest growing eSports organizations in Apex Legends.
Founder David "Forced" Murphy created Infernal eSports with a vision to make competitive Apex more accessible than ever, and combat the toxic and exclusive behavior of the professional community. Infernal is making a name for itself by proving that the most important attributes for success are work ethic, a strong will, and positive attitudes.
Addressing a Community Need
Toxicity has always been a hallmark of competitive esports and the online gaming community alike, creating hostile environments and insecurities in players, especially while learning. Infernal eSports is committed to creating a toxicity-free community where players gather for the love of the game, and respect their team members no matter the age or backgrounds.
The appeal of the organization comes from the demand for an environment in which anyone can prove they belong at the top level of play, and strong performances in high-tier tournaments, including 3 wins to date. The Infernal team is committed to sharing this success and fostering more within the community through easily accessible strategic and mechanical tips on several platforms, including TikTok, Twitter, and Discord. This includes video reviews from coaching staff and competitive team on all tournament and scrim performances, allowing anyone to get inside the head of the pros and integrate that decision making into their own gameplay.
Looking to the Future
The future of Infernal eSports inclusion, transparency, and opportunity are the core values of the Infernal team, and this will be reflected in the future path of the organization. Currently Infernal is building a promising program to integrate minors into competitive play, with the goal of fielding a team from it alongside the official Infernal competitive team in the 2023 Apex Legends Global Series. Pie, the youngest player on the Infernal team at the age of 15, has shown great talent, dedication, and a willingness to learn in the past months leading him to proudly make team captain of Infernal eSports Jr league team. This is the first step in helping the younger generation to prosper in the community of eSports as a whole.
To improve transparency, the Infernal team is looking to develop a podcast produced by its competitive players and coaching staff to go alongside tournament reviews, providing inside information on what it takes to win for aspiring players. In terms of opportunity, the Infernal team is working on developing and hosting its own tournament series which will be casted live, and feature an open registration format. Any legends who are looking for a platform to prove their mettle and make a name, this is it!
Testimonials
"I joined Infernal eSports because I saw a great opportunity to work with an amazing group of people that have the same competitive mindset that I do. So far I have seen nothing but respect and kindness from both the owner and the members, and I believe Infernal will make a name for itself in the near future. Infernal has talent and players who not only want to better themselves but take the time to help others meet their goals as-well. I plan to take the team further then anyone could have imagined in the eSports world, and I am dedicated and more motivated than ever to make that happen."
– BanR3born, Competitive player for Infernal eSports
"Infernal eSports stood out against the other competitors for me due to their extensive work ethic, passion for competition, and the goal to provide opportunity for all. Getting involved in eSports has always been a dream of mine, so the opportunity to provide my knowledge and compete at the highest level is surreal. The team has nothing but optimism, and I have no doubt
that the Infernal name will become commonplace in no time."
-imEntropic, Coach for Infernal eSports
In 2022 we can all look forward to seeing Team Infernal in larger tournaments as it is their goal take esports by storm, roaring, "We are here, and we mean business!" Infernal eSports hopes to one day become the leading team in the greater Milwaukee area and provide an opportunity for others to make a name by hosting their own open tournaments. The team is committed to creating a strong, safe, and supportive community, and strives to make eSports easier to understand and partake in. With an emphasis on inclusion, equal opportunity for all, and transparency, Infernal eSports is creating an environment where individuals sharing a passion for competition can develop teamwork, superior skill, and most importantly new friendships.
Get in Touch
If you would like to get in touch or learn more about Infernal, reach out to info@infernalesports.com
If you would like to learn more about the MKEsports Alliance or how to get involved, please email brandon@mkeesports.com.