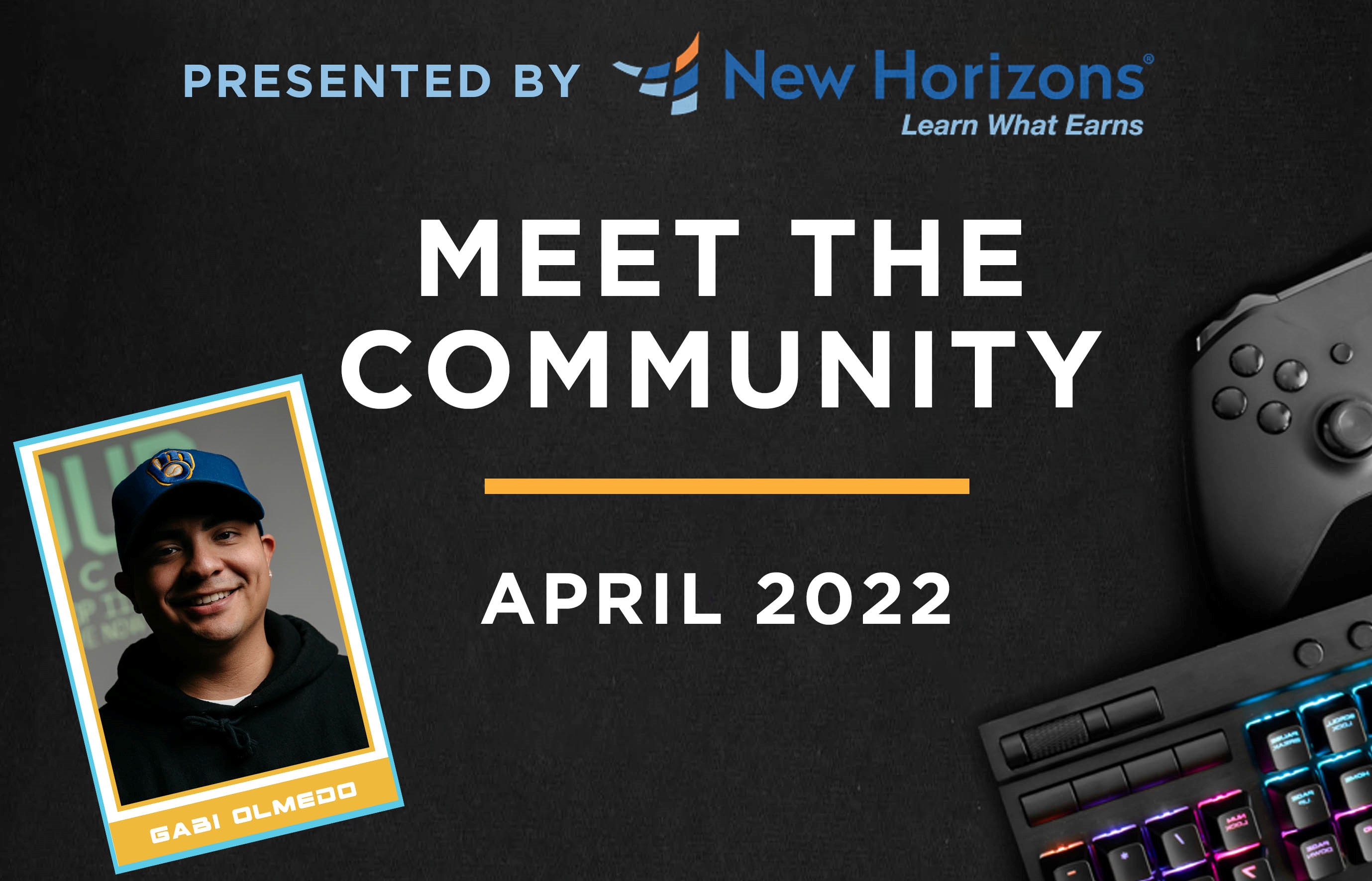 30 Mar

Meet the Community – Gabi Olmedo
Who are you? (First and Last Name)

 My name is Gabriel Olmedo, but I go by Gabi. Born and bred in Milwaukee, Wisconsin.
What Organization do you represent? (As it relates to why you'd be getting highlighted in an Esports Newsletter)

I have the GREAT pleasure of working alongside the best team at Milwaukee Recreaction. For those unfamiliar, it's a department of Milwaukee Public Schools, and it's mission is to enrich and strengthen the community by promoting healthy lifestyles, personal development, and fun through memorable recreational and educational experiences. I've been with Milwaukee Recreation for a short time, but we're working everyday to get our Esports program up and running. It's really exciting!
Why do you personally believe esports is important, both to our region and in general?

I believe esports will open new doors and opportunites unlike any other for youth and adults here in the community and in the Midwest. Having gained working experience alongside a competitive Call of Duty player and Twitch Streamer, I witnessed firsthand how far esports extends in to different branches of work. There are amazing careers that stem from esports. With esports in it's infancy here in Wisconsin, there are several groups of people that are doing amazing work to harvest these opportunities as well as creating a sustainable & fun esports scene.
What games did you grow up playing and what are you playing the most now?

Growing up, I was very in to race car gaming. One of my fondest memories is sitting at the living room computer with the steering wheel, gas & break pedal and running races all night. That was a ton of fun. Now, my game of choice is Call of Duty Warzone. The competitive Call of Duty scene is awesome!
If you could only play one game for the rest of your life, what would it be?

This is tough because a ton of games are a TON of fun. I think Mario Kart mixes both racing and and FPS so Mario Kart 'til the end. Just don't hit me with a red shell. I'll hunt you down.
Where can people find you? (Socials/Twitch/etc)

Website: N/A
Email: olmedog@milwaukee.k12.wi.us
LinkedIn: N/A
Twitter: gabiolmedo_
Instagram: gabiolmedo_
Twitch: gabiolmedo_
Discord: N/A
If you would like to learn more on how to get involved, please email brandon@mkeesports.com.