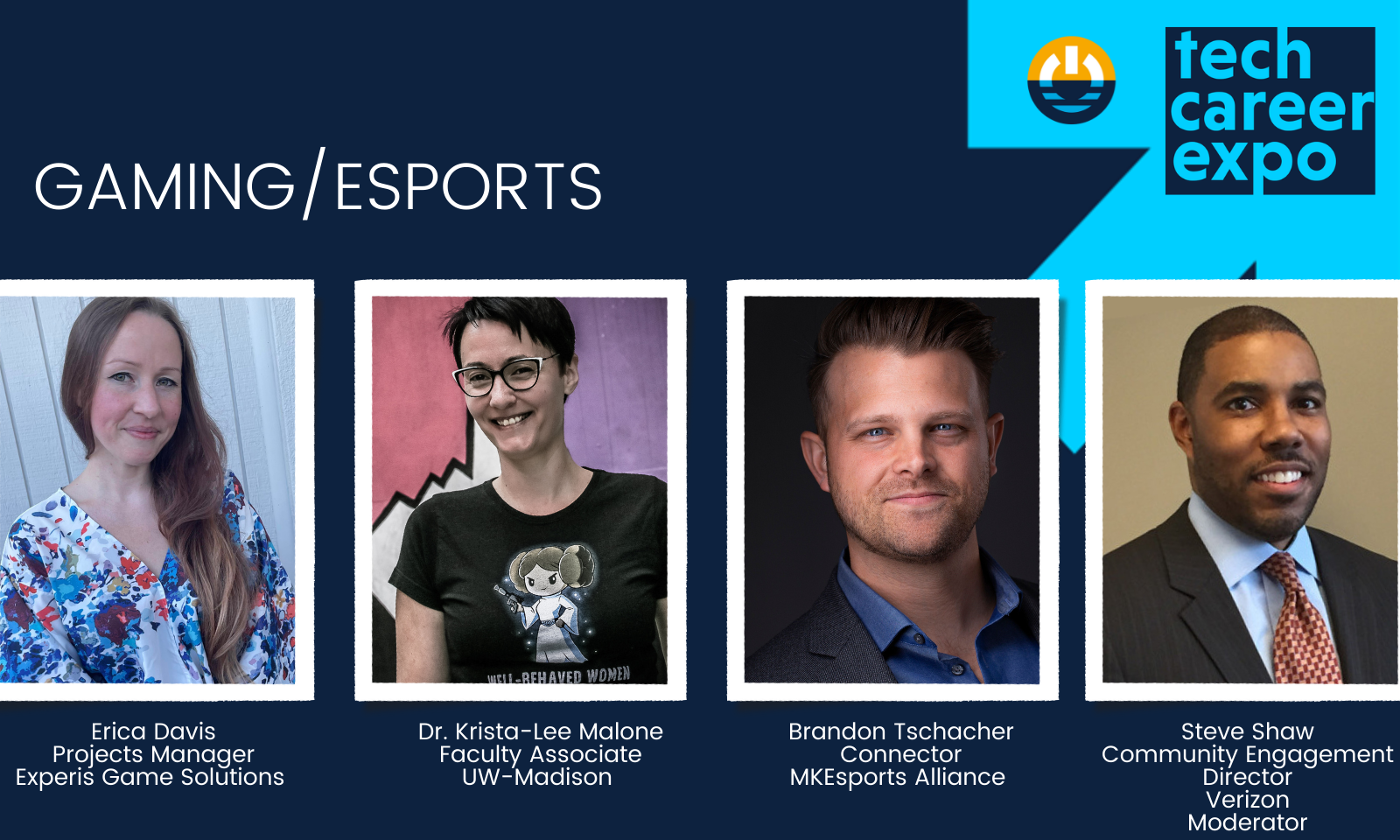 07 Sep

Panel to discuss gaming/esports career pathways

Interest in gaming and esports is on a meteoric rise.

During the upcoming MKETech Tech Career Expo, participants will be able to learn about a myriad of different career pathways in technology.

One of which, is a panel specifically centered around the rapidly evolving worlds of Gaming and Esports.

This panel – which is comprised of local and national players in the gaming/esports ecosystem – will be discussing various areas of involvement to pursue, what universities/employers look for when considering candidates, the importance of diversity/inclusion and much more.

Panelists
Moderator – Steven Shaw, Verizon
Panelist – Dr. Krista-Lee Malone, UW-Madison
Panelist – Erica Davis, Experis Game Solutions (A Division of Manpower)
Panelist – Brandon Tschacher, MKEsports Alliance
The event takes place from 12:00pm to 6:00pm on Tuesday, 12/14. Attendees will be able to experience the event online via Virtual Booths and will be able to ask questions, get curious and begin building their future tech career. The intended participants are HighSchool, College and Adult Learners.
Register Below:
https://www.mketechtalent.org/careerexpo
If you would like to learn more on how to get involved in the MKEsports Alliance, please email brandon@mkeesports.com.