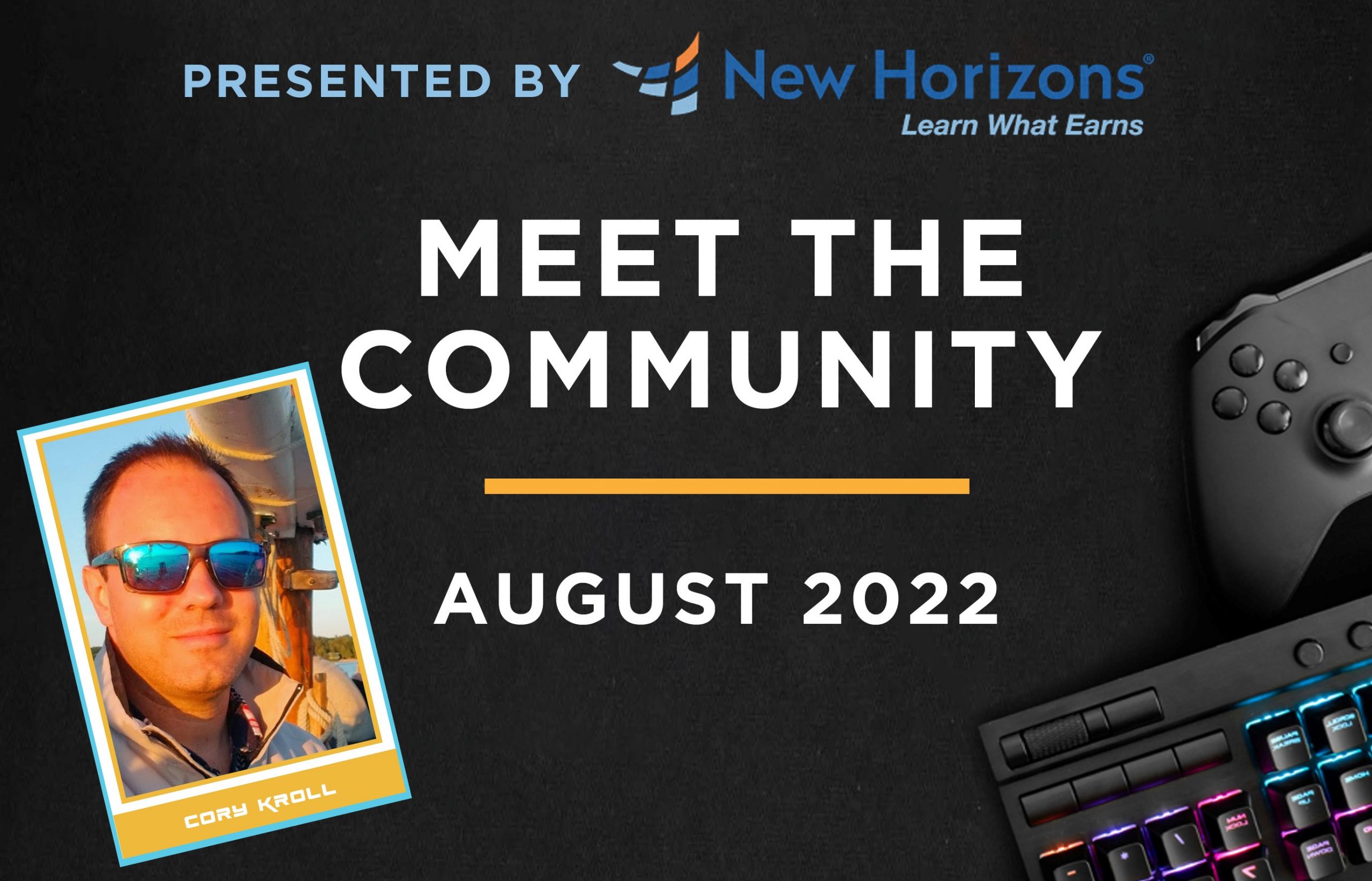 28 Jul

Meet the Community – Cory Kroll
Who are you? (First and Last Name)
What Organization do you represent? (As it relates to why you'd be getting highlighted in an Esports Newsletter)
Why do you personally believe esports is important, both to our region and in general?

eSports to me represents a major opportunity to teach young adults about competition, community, and work ethic. How to professionally handle losing, gaining personal pride in self-improvement, and respecting and learning from competition are important life skills that directly translate to the culture of our community.
Additionally, the software/game development, graphic design, and broadcasting pieces around eSports offer great long-term career opportunities that I'm excited to see grow locally and be a part of!
What games did you grow up playing and what are you playing the most now?

I've been hooked ever since playing the Atari 2600 with my dad (if you have a love for Megamania or Warlords let me know!). Growing up I played plenty of games, but Mega Man and Wing Commander really stand out. I found a love for local competition in Mario Kart, Goldeneye, Super Smash Brothers, and Halo. I still play Super Smash Brothers Ultimate in locals – I have to continue to prove I haven't lost my touch! Other than that, I really love Kickstarting, testing, and playing retro style games, and playing Wacky Karts – a game I made for XBox Indie Games with my brother back on the Xbox 360.
If you could only play one game for the rest of your life, what would it be?

If I was with friends, definitely Smash Brothers Ultimate. Or maybe Mario Maker, Mega Maker, or Minecraft due to the ability to continue to make content. Or Halo Infinite with a completed Forge? Is this a real question? 🙂
Where can people find you? (Socials/Twitch/etc)

Website: https://www.krollware.com/
Twitch – https://www.twitch.tv/krollware
Facebook: https://www.facebook.com/KrollWare/
Twitter – @krollware
Email – hafenbreadlj@uwplatt.edu
YouTube – https://www.youtube.com/channel/UC0XNBTnJqH5fjvLv2DfUfrw
If you would like to learn more on how to get involved, please email brandon@mkeesports.com.