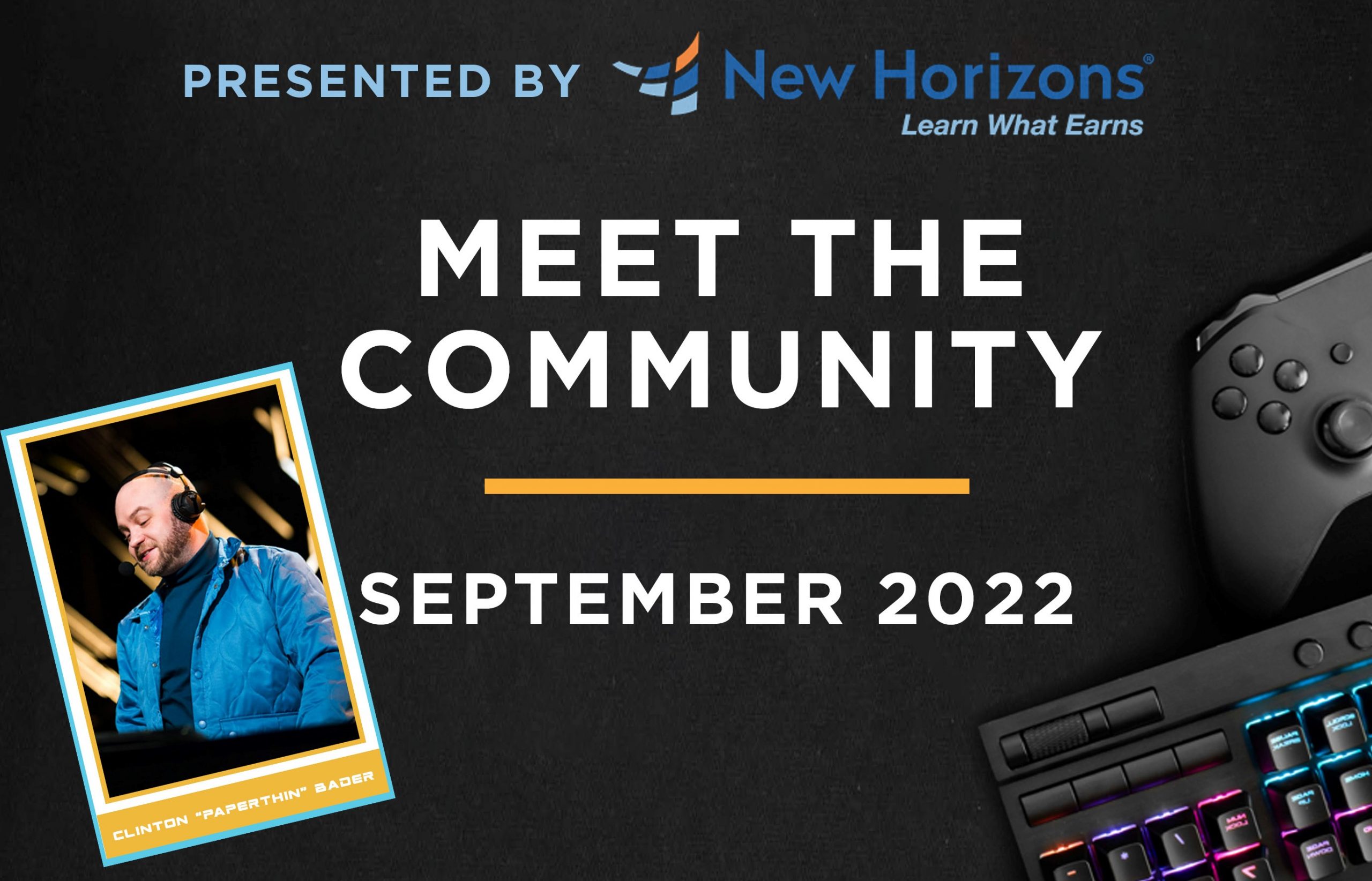 23 Aug

Meet the Community – Clinton Bader
Who are you? (First and Last Name)

My name is Clinton Bader, but my professional moniker is "Paperthin"
What Organization do you represent? (As it relates to why you'd be getting highlighted in an Esports Newsletter)

I am a professional esports caster, notably for Valorant and PUBG. I have casted events such as Valorant Champions 2021, the PUBG Global Championship, and many more!
Why do you personally believe esports is important, both to our region and in general?

For me, esports has always been a passion of mine, going back to the mid 2000's. And I think that esports is an inevitability, and the sooner that Wisconsin can dig its heels in and create a foundation and culture for esports, the better. The future of competitive entertainment will certainly and pervasively include esports, as video games become more and more ubiquitous, and the esports events themselves grow in size and scope. As I have watched esports grow from humble beginnings to the multi-billion dollar global phenomenon it is today, I think it is highly critical for smaller markets, like Wisconsin, to invest sooner rather than later to fully capitalize on the momentum.
What games did you grow up playing and what are you playing the most now?

I grew up playing a wide variety of games, from RTS games like Starcraft, RPGs like Final Fantasy, and FPS games like Halo and Counter-Strike. These days, I am mostly playing the games I cast, Valorant and PUBG, because they are fun as hell and to keep up to date on them for my work. I also have been really getting into indie games as of late since I have been co-hosting an indie game podcast called "PixelSmiths" in conjunction with a Milwaukee based podcast company called Podcamp Media.
If you could only play one game for the rest of your life, what would it be?

If I could only play one game the rest of my life… oh man, nearly impossible to choose, but I might go with PUBG. The endless diversity of how each game plays out never ceases to amaze me.
Where can people find you? (Socials/Twitch/etc)

Website: N/A
Twitch – Twitch.tv/paperthinhere
Facebook: N/A
Twitter – @paperthinhere
Instagram – @paperthinhere
Tik-Tok – @paperthinhere
Email – N/A
YouTube – N/A
If you would like to learn more on how to get involved, please email brandon@mkeesports.com.