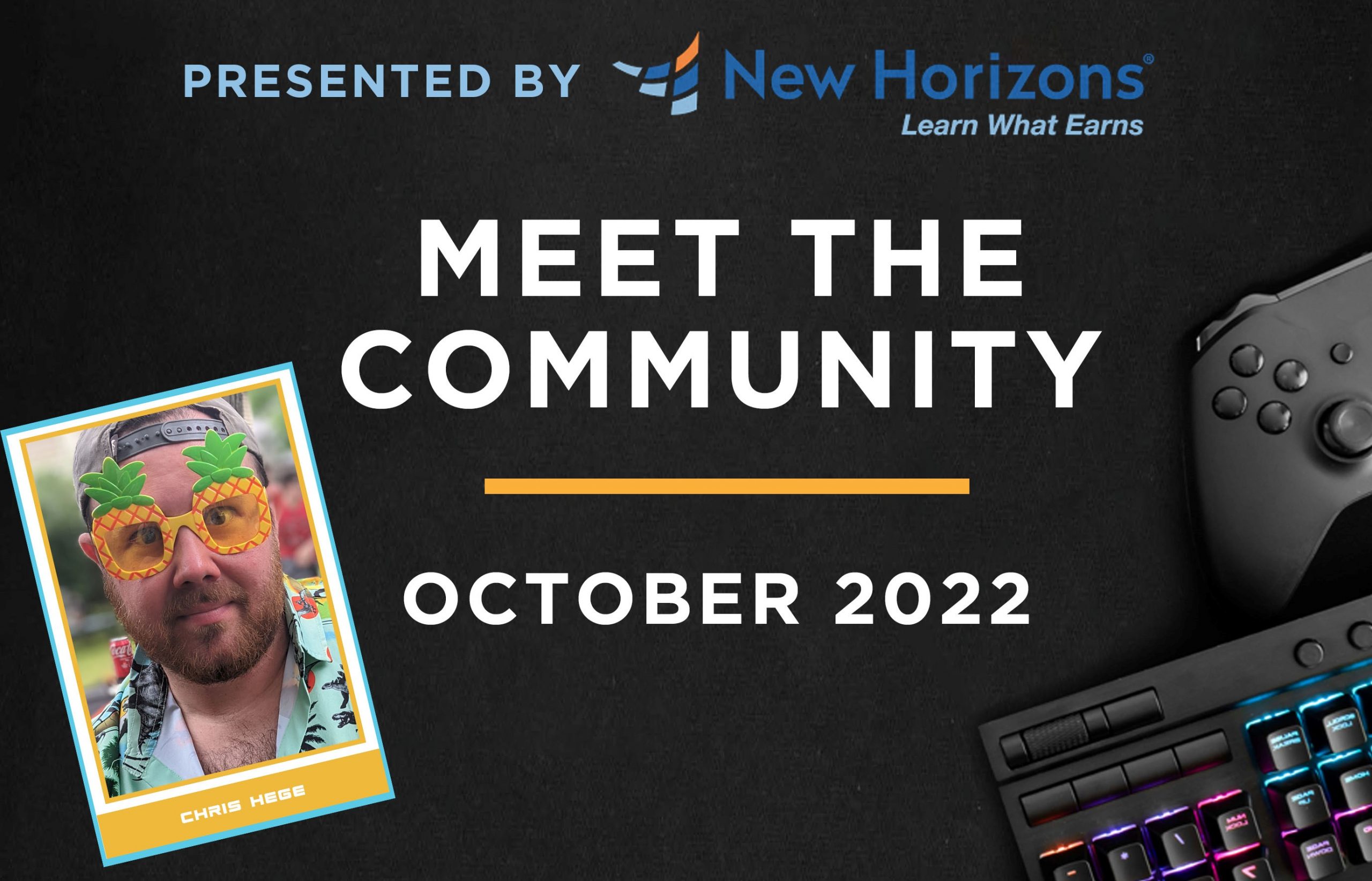 27 Sep

Meet the Community – Chris Hege
Who are you? (First and Last Name)
What Organization do you represent? (As it relates to why you'd be getting highlighted in an Esports Newsletter)

I'm the CEO at eClusion, a non-profit I started to equip, advocate, and support gamers with disabilities who use more than their hands and fingers.
Why do you personally believe esports is important, both to our region and in general?

The digital space is the future of storytelling, sports, and social capital. I'm dedicated in supporting Milwaukee to be the leader in accessible esports
What games did you grow up playing and what are you playing the most now?

I'm the eldest of 4 brothers and gaming was THE shared experience. We'd play anything competitive, a lot of Halo. Currently, my go to is PUBG
If you could only play one game for the rest of your life, what would it be?

That'll be Animal Crossing New Horizon (love the Stalk Market)
Where can people find you? (Socials/Twitch/etc)

Website: N/A
Twitch – N/A
Facebook: N/A
Twitter – N/A
Instagram – N/A
Tik-Tok – N/A
Email – clhege@gmail.com
Steam: SaladFeeners
YouTube – N/A
If you would like to learn more on how to get involved, please email brandon@mkeesports.com.