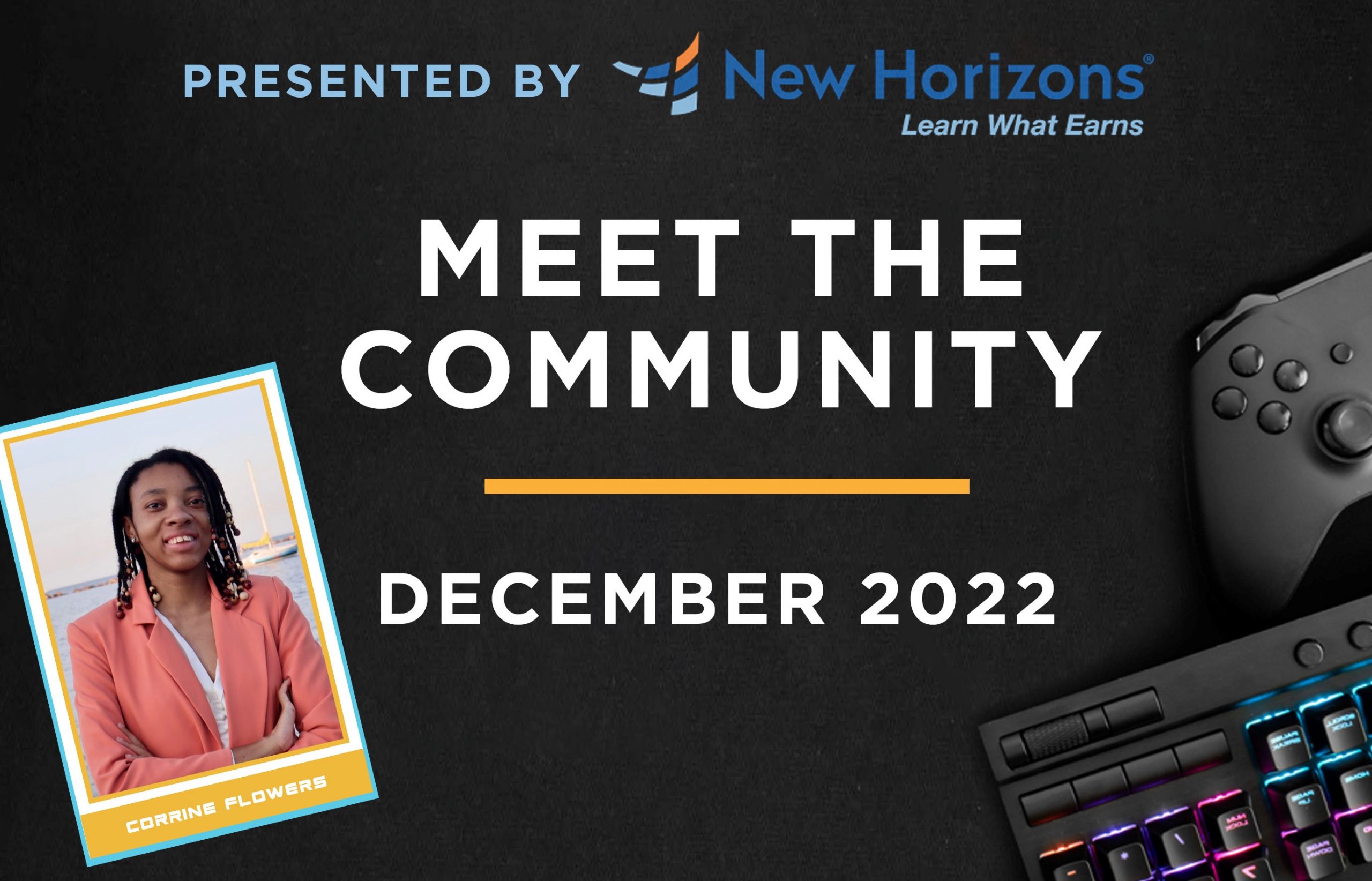 23 Nov

Meet the Community – Corrine Flowers
Who are you? (First and Last Name)

My name is Corrine Flowers, but many also know me in the online gaming community as CorriGirl. (My gaming tag & username on my social media).
What Organization do you represent? (As it relates to why you'd be getting highlighted in an Esports Newsletter)

I am a Gaming Community Manager who hopes to do more work in Esports. One of my goals is to make esports more accessible to women and POC who want to work in the industry. I also hope to coordinate my own esports gaming tournament in Milwaukee one day.
Why do you personally believe esports is important, both to our region and in general?

Esports is a rising industry that has created so many opportunities for people who love gaming. It provides a space in gaming for people to showcase their passions, talent & skill. It is great to have organizations like the Milwaukee Esports Alliance who have worked to develop the esports industry in Wisconsin for people who want to work in the field.
What games did you grow up playing and what are you playing the most now?

One game that I grew up playing is Sims 2. The game I have been playing the most is Sims 4. I love playing all the games in the Sims franchise because of the nostalgia it evokes since they have been a part of my journey as a gamer since I was a kid. 
If you could only play one game for the rest of your life, what would it be?

 I don't think I could only choose one game. I am a variety gamer who loves playing games of all different genres. So, I don't think I could handle only playing one game for the rest of my life. 
Where can people find you? (Socials/Twitch/etc)

Twitch – Twitch.tv/CorriGirl
Twitter – @CorriGirl2010
Instagram – @CorriGirl2010
Tik-Tok – @CorriGirl2010
Discord – CorriGirl 
YouTube – Corri Universe
If you would like to learn more on how to get involved, please email brandon@mkeesports.com.