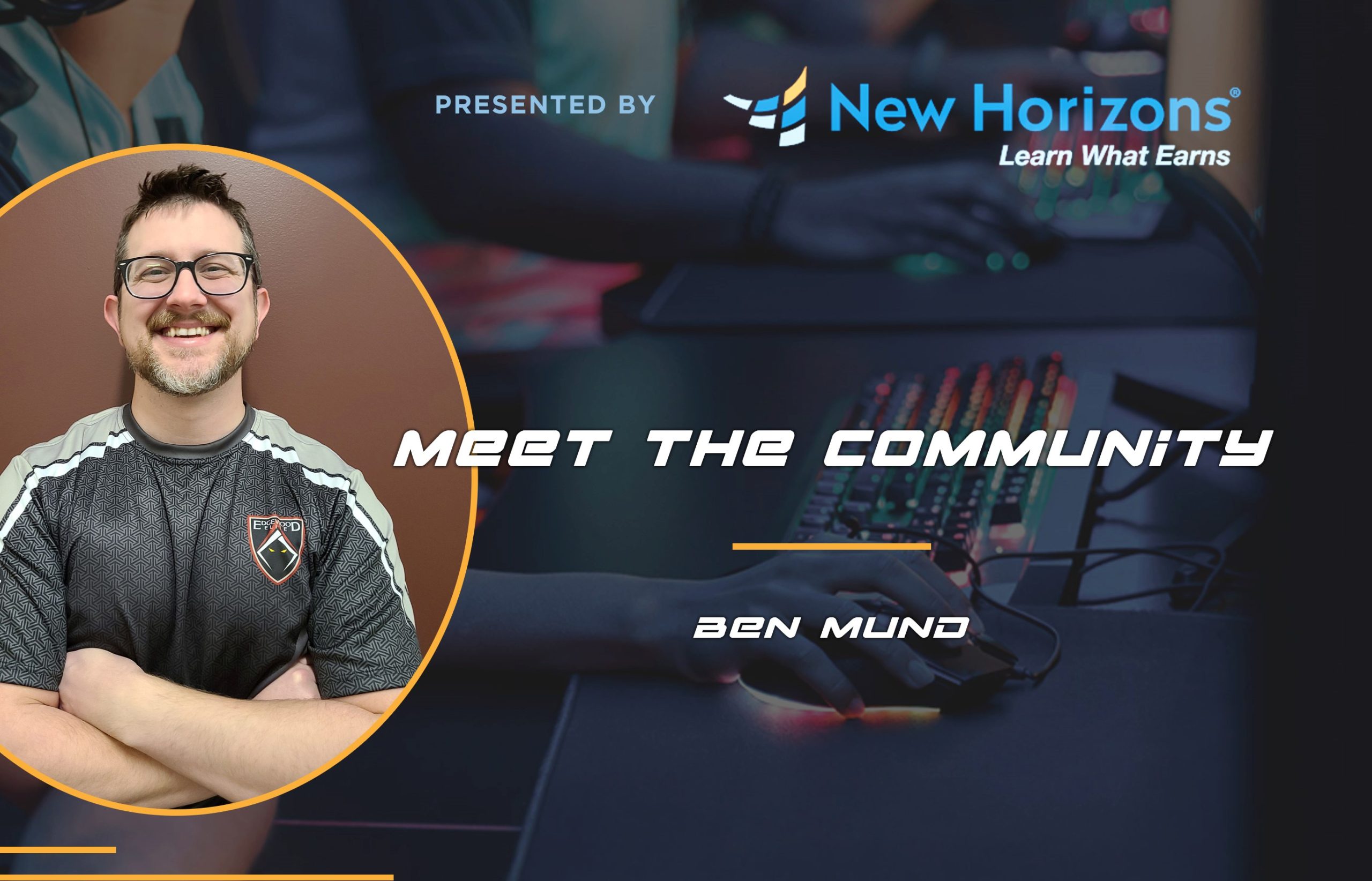 01 May

Meet the Community – Ben Mund
Who are you? (First and Last Name)
What Organization do you represent? (As it relates to why you'd be getting highlighted in an Esports Newsletter)

Edgewood High School Esports | Madison, WI
Why do you personally believe esports is important, both to our region and in general?

Being a high school coach, I think Esports is important because it reaches such a diverse group of students. Not everyone is interested or able to take part in conventional athletics, and the same can be said for academic co-curriculars such as the debate or math teams. Esports for us has done an amazing job of blurring the lines between those two worlds, which opens it up for every student to participate. This is great because not only are the students engaging in a team environment and learning important social skills, but they also have the opportunity to now represent their school in a whole new way. Too many kids never get to wear a school jersey or earn a Varsity letter simply because they have interests that don't coincide with traditional co-curriculars. I've found that Esports appeals to almost everyone, not just your traditional athletes or "gamers". Outside of our competitions, live streaming our games has also been a great way to expose students to the subjects of technology, media production, broadcasting, and marketing. These are skills that they're taking with them directly into college and the workforce.

From a regional perspective I think Esports is poised to take off in Wisconsin, especially in the Madison area. A lot of the movement in US Esports is taking place at schools right now, and Madison is at its heart still a "college town". The University of Wisconsin Madison is not only one of the largest employers in the county, but it's also been gradually building up its Esports program. The other local high schools are also starting to get involved in the Wisconsin High School Esports Association league, which now has over 100 teams participating annually. As organized Esports programs continue to grow in the area, the culture around it will too. If we look at how Madison has grown with Ultimate Frisbee for example, I expect similar things can happen with Esports. High school teams will drive players to want to continue playing in college, which in turn will eventually drive the recreational and professional scenes. This is what we saw with Ultimate Frisbee over the last two decades, leading to Madison now having both a top ranked college and professional team, as well as one of the largest recreational leagues in the country. We even regularly host the Ultimate Frisbee National Championships for both of those leagues in Madison and Milwaukee, which feeds directly into the Wisconsin tourism market. Dane county is also home to some large game developers and tech companies, all of which can have a positive symbiotic relationship with the Esports community.
What games did you grow up playing and what are you playing the most now?

I grew up with 90's PC games like Doom, SimCity, Half-life and Team Fortress Classic. Later on I fell in love with MMORPGs like World of Warcraft or Earth and Beyond. These days I mostly play casual construction/management games, and lots of Overwatch with my team!
If you could only play one game for the rest of your life, what would it be?

I would pick Valheim, which was probably my favorite title in recent history. Not only can you explore a giant fantasy world and build amazing structures, it's also a game me and my wife love to play together. 
Where can people find you? (Socials/Twitch/etc)
If you would like to learn more on how to get involved, please email brandon@mkeesports.com.