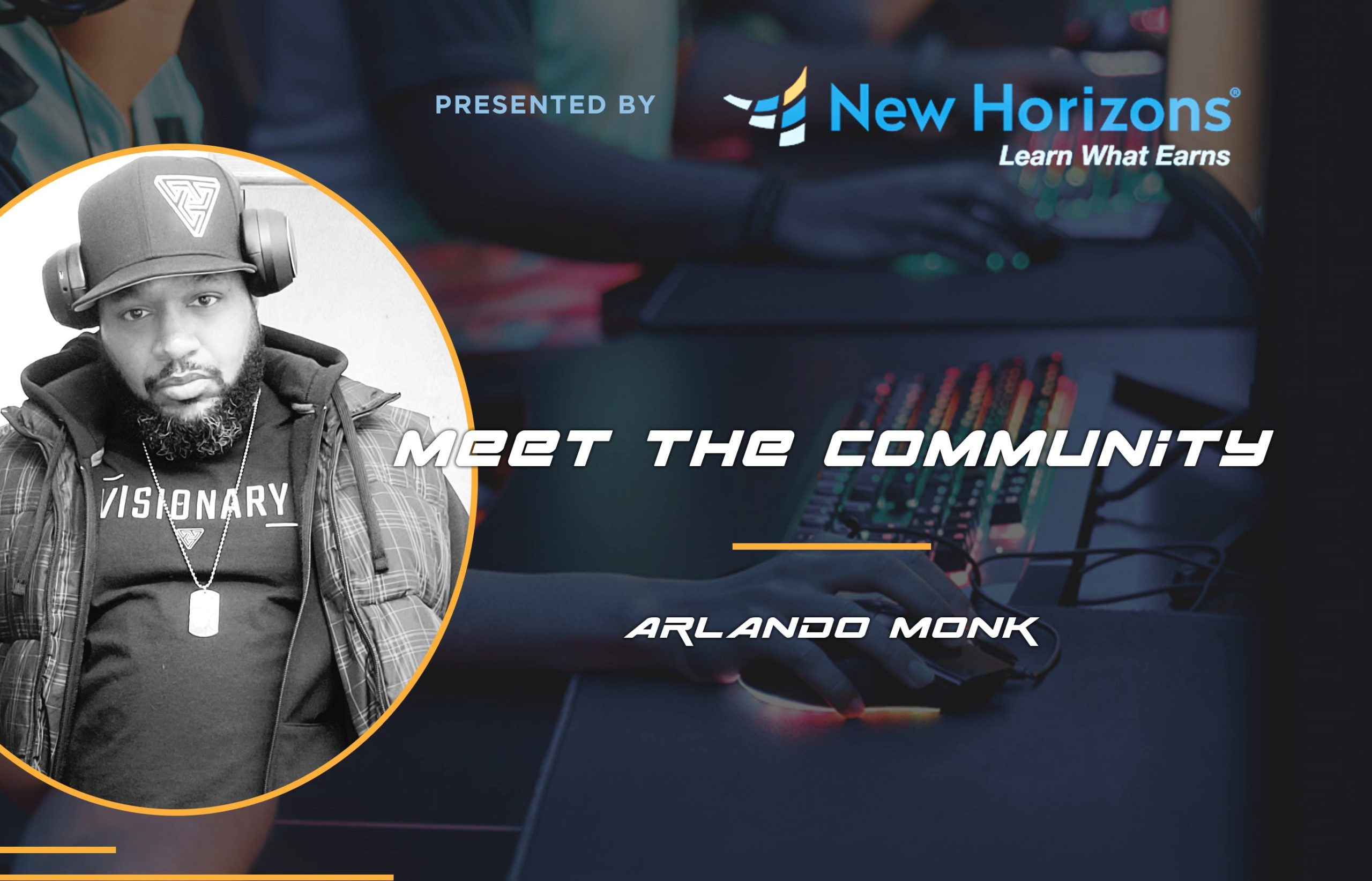 29 Mar

Meet the Community – Arlando Monk
Who are you? (First and Last Name)
What Organization do you represent? (As it relates to why you'd be getting highlighted in an Esports Newsletter)
Why do you personally believe esports is important, both to our region and in general?

People have to understand that esports isn't just about playing the game but it's all about the job opportunities that it can bring to our region and in general. As we all are witnessing this generation is more in-tuned to social media, the internet, and gaming. Kids don't do regular life activities like we used to do back in the day. So it's best to create pathways to job opportunities for kids, college students, and individuals who love gaming. Esports can also generate revenue for our region also by doing annual events and tournaments for the gaming community.
What games did you grow up playing and what are you playing the most now?

Growing up I loved playing Zelda, Super Mario Bros, Contra, Teenage Mutant Ninja Turtles, Mortal Kombat, Madden, NBA Jam, NBA Live, NBA 2k, and F-Zero. Now I play Apex, Spider-Man/Miles Morales, Batman, Grand Theft Auto 5, and Mortal Kombat but I play Call of Duty the most out of all the games.
If you could only play one game for the rest of your life, what would it be?

I think for right now it would definitely be Call of Duty because the franchise keeps growing and evolving. Also, I've met a ton of cool people and become known across the nation and in other countries just from playing with different groups of people. At a time myself and a buddy I met in North Carolina, started a group of 60 + people with a mix and blend of Guys, Women, Kids, and older adults. COD isn't just a game it's a community!
Where can people find you? (Socials/Twitch/etc)

Facebook: https://www.facebook.com/mydemeanor/
LinkedIn: https://www.linkedin.com/in/arlandomonkwalls/
If you would like to learn more on how to get involved, please email brandon@mkeesports.com.